The Relationship between Inflammation and Hemostasis Disorders in Cardiovascular and Infectious Diseases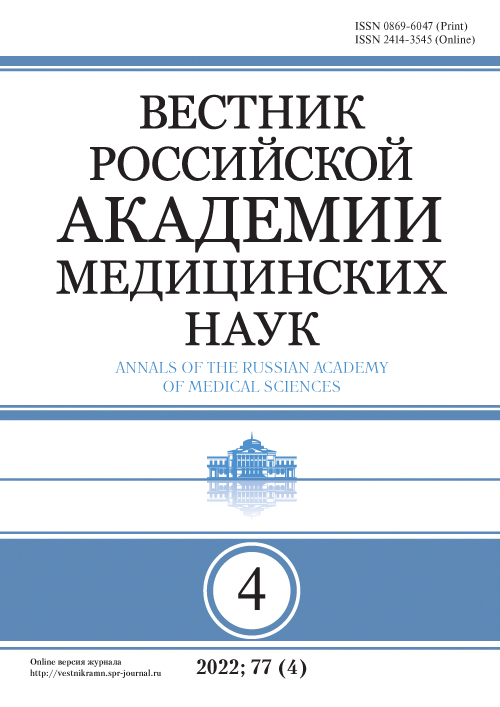 Authors: Bykov V.V.1,2, Vengerovskii A.I.2, Udut V.V.3,4
Affiliations:

Innovative Pharmacological Research LLC
Siberian State Medical University
Goldberg Research Institute of Pharmacology and Regenerative Medicine
Tomsk National Research Medical Center of the Russian Academy of Sciences

Issue: Vol 77, No 4 (2022)
Pages: 261-266
Cite item
Full Text

Open Access

Access granted

Subscription or Fee Access
Abstract
Thrombosis and inflammation develop concomitantly during inflammatory, cardiovascular and infectious diseases. Thrombosis induces inflammation and immune system disruption, while inflammation leads to increased hemostasis a vascular thrombosis. Combined use of anti-inflammatory and antithrombotic drugs often leads to adverse effects, for example, nonsteroidal anti-inflammatory drugs induce gastric ulcers, aggravated by bleeding. Vascular endothelial dysfunction plays an important role in the development of thrombosis and inflammation, therefore, research and development of drugs improving endothelial function is a promising approach to preventing thrombotic events arising from inflammation or infectious disease.
Full Text

About the authors
Innovative Pharmacological Research LLC; Siberian State Medical University
Email: vladimir.b.1989@gmail.com
ORCID iD: 0000-0002-5145-2184
SPIN-code: 1202-3719

MD, PhD
Russian Federation, 79/4, Elizarovikh str., 634021, Tomsk; Tomsk
Siberian State Medical University
Email: pharm-sibgmu@rambler.ru
ORCID iD: 0000-0001-5094-3742
SPIN-code: 8818-0543
ResearcherId: P-8522-2016

MD, PhD, Professor
Russian Federation, Tomsk
Goldberg Research Institute of Pharmacology and Regenerative Medicine; Tomsk National Research Medical Center of the Russian Academy of Sciences
Author for correspondence.
Email: udutv@mail.ru
ORCID iD: 0000-0002-3829-7132
SPIN-code: 8645-9815
ResearcherId: A-4208-2017

MD, PhD, Professor, Corresponding Member of the RAS
Russian Federation, Tomsk
Supplementary files
There are no supplementary files to display.