Evaluation of the Effectiveness of Personalized Treatment of Trace Element and Vitamin Status in Men with Initial Stages of Androgenic Alopecia Treated with Conservative Therapy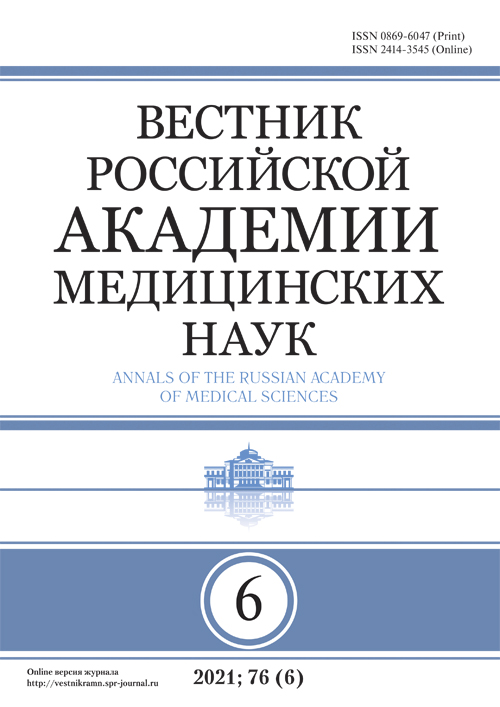 Cite item
Full Text

Open Access

Access granted

Subscription or Fee Access
Abstract
Background. Androgenic alopecia (AGA) is the most common form of pathological hair loss with multiple micronutrient disorders involvedin its occurrence and development.
Aim—to evaluatethe effectiveness of personalized treatment of micronutrient deficiencies in patients with early stages of AGA and conservative therapy using a vasodilator drug minoxidil based on evidence-based medicine.
Methods. A total 48 patients with stages I–IV of AGA (according to the Norwood–Hamilton scale) were recruited to experimental prospective clinical study evaluating the effectiveness of pharmaceutical forms of trace elements and vitamins. The primary diagnosis of micronutrient deficiency was carried out by comparing laboratory parameters of patients with AGA and 25 healthy volunteers. After that, conservative treatment with 5% topical minoxidilin AGA patients was enriched with 2-month personalized systemic supplementation of pharmaceutical forms of trace elements and vitamins. At the end of the study, the correspondence between changes in trace elements and vitamins content in the plasma and the trichogram parameters before and after conservative therapy was assessed.
Results. The majority (96%) of the examined patients with AGA were characterized by mono- or polynutrient deficiencies. Personalized correction made it possible to restore the content of Se, Mg, Fe and vitamin E to the baseline levels and to achieve a significant increase in Zn, vitamin D and folic acid plasma content. The relationship between changes in the level of micronutrients and trichogram parameters was recorded only for Se (decrease in anagen hairs: r = –0.43; p = 0.037; decrease in hair density: r = –0.45; p = 0.028) and folic acid (an increase in anagen hairs: r = 0.41; p = 0.024); the positive effect of vitamin E on hair density was also detected.
Conclusion. The results of the study allow to recommend a personalized treatment of folic acid and vitamin E deficiencies, with possible refusal to use the Se-containing drugs in conservative therapy of patients with the early stages of AGA.
Full Text

About the authors
State Research Center of Dermatovenereology and Cosmetology
Author for correspondence.
Email: kondrakhina77@gmail.com
ORCID iD: 0000-0003-3662-9954
SPIN-code: 8721-9424

MD, PhD
Russian Federation, 3c6, Korolenko str., Moscow, 107076
G.N. Gabrichevsky Research Institute for Epidemiology and Microbiology
Email: zatevalov@mail.ru
ORCID iD: 0000-0002-1460-4361
SPIN-code: 3718-6127

PhD in Biology
Russian Federation, Moscow
All-Russian Research Institute of Medicinal and Aromatic Plants
Email: gatiatulinaer@gmail.com
ORCID iD: 0000-0002-6360-2194
SPIN-code: 5392-5170

MD, PhD
Russian Federation, Moscow
State Research Center of Dermatovenereology and Cosmetology
Email: nikonorov_all@mail.ru
ORCID iD: 0000-0001-7214-8176
SPIN-code: 3859-7081
Scopus Author ID: 6701729328

MD, PhD, Professor
Russian Federation, 3c6, Korolenko str., Moscow, 107076
State Research Center of Dermatovenereology and Cosmetology
Email: dgderyabin@yandex.ru
ORCID iD: 0000-0002-2495-6694
SPIN-code: 8243-2537

MD, PhD, Professor
Russian Federation, 3c6, Korolenko str., Moscow, 107076
State Research Center of Dermatovenereology and Cosmetology
Email: kubanov@list.ru
ORCID iD: 0000-0002-7625-0503
SPIN-code: 8771-4990

MD, PhD, Professor, Corresponding Member of the RAS
Russian Federation, 3c6, Korolenko str., Moscow, 107076
References
Yap CX, Sidorenko J, Wu Y, et al. Dissection of genetic variation and evidence for pleiotropy in male pattern baldness. Nat Commun. 2018;9(1):5407. doi: https://doi.org/10.1038/s41467-018-07862-y
Heilmann-Heimbach S, Hochfeld LM, Henne SK, Nöthen MM. Hormonal regulation in male androgenetic alopecia-Sex hormones and beyond: Evidence from recent genetic studies. Exp Dermatol. 2020;29(9):818–827. doi: https://doi.org/10.1111/exd.14130
Guo EL, Katta R. Diet and hair loss: Effects of nutrient deficiency and supplement use. Dermatol Pract Concept. 2017;7(1):1–10. doi: https://doi.org/10.5826/dpc.0701a01
Iyanda AA. Serum elements status of androgenetic alopecia subjects exposed to cigarette smoke or alcohol. Journal of Emerging Trends in Engineering and Applied. Sciences. 2012;3(4):702–707.
Bayer M., Gahrtz M., Voss W, et al. The Effect of a Food Supplement and a Hair Lotion on the Progression of Androgenetic Alopecia. J Cosmet Dermatol Sci Appl. 2019;9(4):292–304. doi: https://doi.org/10.4236/jcdsa.2019.94026
Fortes C, Mastroeni S, Mannooranparampil T, et al. Mediterranean diet: Fresh herbs and fresh vegetables decrease the risk of androgenetic alopecia in males. Arch Dermatol Res. 2018;310(1):71–76. doi: https://doi.org/10.1007/s00403-017-1799-z
Almohanna HM, Ahmed AA, Tsatalis JP, et al. The role of vitamins and minerals in hair loss: A review. Dermatol Ther (Heidelb). 2019;9(1):51–70. doi: https://doi.org/10.1007/s13555-018-0278-6
Кондрахина И.Н., Вербенко Д.А., Затевалов А.М., и др. Значение генетических и негенетических факторов в возникновении и развитии андрогенной алопеции у мужчин: многопараметрический анализ // Вестник РАМН. — 2019. — Т. 74. — № 3. — С. 167–175. [Kondrakhina IN, Verbenko DA, Zatevalov AM, et al. The value of genetic and non-genetic factors in the occurrence and development of androgenetic alopecia in men: multifactor analysis. Annals of the Russian Academy of Medical Sciences. 2019;74(3):167–175. (In Russ.)]. doi: https://doi.org/10.15690/vramn1141
Cheung EJ, Sink JR, English Iii JC. Vitamin and Mineral Deficiencies in Patients with Telogen Effluvium: A Retrospective Cross-Sectional Study. J Drugs Dermatol. 2016;15(10):1235–1237.
Suchonwanit P, Thammarucha S, Leerunyakul K. Minoxidil and its use in hair disorders: A review. Drug Des Devel Ther. 2019;13:2777–2786. doi: https://doi.org/10.2147/DDDT.S2149072019
Rajendrasingh RR. Nutritional correction for hair loss, thinning of hair, and achieving new hair regrowth. In: Practical Aspects of Hair Transplantation in Asians. Tokyo: Springer; 2018. P. 667–685.
Kondrakhina IN, Verbenko DA, Zatevalov AM, et al. A Cross-sectional Study of Plasma Trace Elements and Vitamins Content in Androgenetic Alopecia in Men. Biol Trace Elem Res. 2021;199(9):3232–3241. doi: 10.1007/s12011-020-02468-2
Nimrouzi M, Ruyvaran M, Zamani A, et al. Oil and extract of safflower seed improve fructose induced metabolic syndrome through modulating the homeostasis of trace elements, TNF-α and fatty acids metabolism. J Ethnopharmacol. 2020;254:112721. doi: https://doi.org/10.1016/j.jep.2020.112721
Tao L, Zheng Y, Shen Z, et al. Psychological stress-induced lower serum zinc and zinc redistribution in rats. Biol Trace Elem Res. 2013;155:65–71. doi: https://doi.org/10.1007/s12011-013-9762-0
Xu L, Zhang Sh, Chen Wei et al. Trace elements differences in the depression sensitive and resilient rat models. Biochem Biophys Res Commun. 2020;529(2):204–209. doi: https://doi.org/10.1016/j.bbrc.2020.05.228
Kil MS, Kim CW, Kim SS. Analysis of Serum Zinc and Copper Concentrations in Hair Loss. Ann Dermatol. 2013;25(4):405–409. doi: https://doi.org/10.5021/ad.2013.25.4.405
El-Esawy FM, Hussein MS, Mansour AI. Serum Biotin and Zinc in Male Androgenetic Alopecia. J Cosmet Dermatol. 2019;18:1546–1549. doi: https://doi.org/10.1111/jocd.12865
Kondrakhina IN, Verbenko DA, Zatevalov AM, et al. Plasma Zinc Levels in Males with Androgenetic Alopecia as Possible Predictors of the Subsequent Conservative Therapy's Effectiveness. Diagnostics (Basel). 2020;10(5):336. doi: https://doi.org/10.3390/diagnostics10050336
Skalnaya MG. Copper deficiency a new reason of androgenetic alopecia? In: Atroshi F. (ed.). Pharmacology and nutritional intervention in the treatment of disease. Ch. 17. Bookson Demand; 2014. P. 337–348. doi: https://doi.org/10.5772/58416
Steinbrenner H. Interference of selenium and selenoproteins with the insulin-regulated carbohydrate and lipid metabolism. Free Radic Biol Med. 2013;65:1538–1547. doi: https://doi.org/10.1016/j.freeradbiomed.2013.07.016
Zhou JC, Zhou J, Su L, et al. Selenium and diabetes. In: Selenium. Michalke B. (ed.). Springer: Cham, Switzerland; 2018. P. 317–344.
Vinceti M, Mandrioli J, Borella P, et al. Selenium neurotoxicity in humans: Bridging laboratory and epidemiologic studies. Toxicol Lett. 2014;230(2):295–303. doi: https://doi.org/10.1016/j.toxlet.2013.11.016
Vinceti M, Filippini T, Rothman KJ. Selenium exposure and the risk of type 2 diabetes: A systematic review and meta-analysis. Eur J Epidemiol. 2018;33(9):789–810. doi: https://doi.org/10.1007/s10654-018-0422-8
Rayman MP. Selenium intake, status, and health: A complex relationship. Hormones (Athens). 2020;19(1):9–14. doi: https://doi.org/10.1007/s42000-019-00125-5
Minutoli L, Bitto A, Squadrito F. et al. Serenoa Repens, lycopene and selenium: a triple therapeutic approach to manage benign prostatic hyperplasia. Curr Med Chem. 2013;20(10):1306–1312. doi: https://doi.org/10.2174/0929867311320100007
Stanhewicz AE, Kenney WL. Role of folic acid in nitric oxide bioavailability and vascular endothelial function. Nutr Rev. 2017;75(1):61–70. doi: https://doi.org/10.1093/nutrit/nuw053
Nesari A, Taghi Mansouri M, Javad Khodayar M, et al. Preadministration of high-dose alpha-tocopherol improved memory impairment and mitochondrial dysfunction induced by proteasome inhibition in rat hippocampus. Nutr Neurosci. 2021;24(2):119–129. doi: https://doi.org/10.1080/1028415X.2019.1601888
Sadiq M, Akram NA, Ashraf M, et al. Alpha-Tocopherol-Induced Regulation of Growth and Metabolism in Plants under Non-Stress and Stress Conditions. J Plant Growth Regul. 2019;38:1325–1340. doi: https://doi.org/10.1007/s00344-019-09936-7
Upton JH, Hannen RF, Bahta AW, et al. Oxidative Stress-Associated Senescence in Dermal Papilla Cells of Men with Androgenetic Alopecia. J Invest Dermatol. 2015;135(5):1244–1252. doi: https://doi.org/10.1038/jid.2015.28
Supplementary files
Supplementary Files
Action