Clinical trials — the personal perspective of the research physician?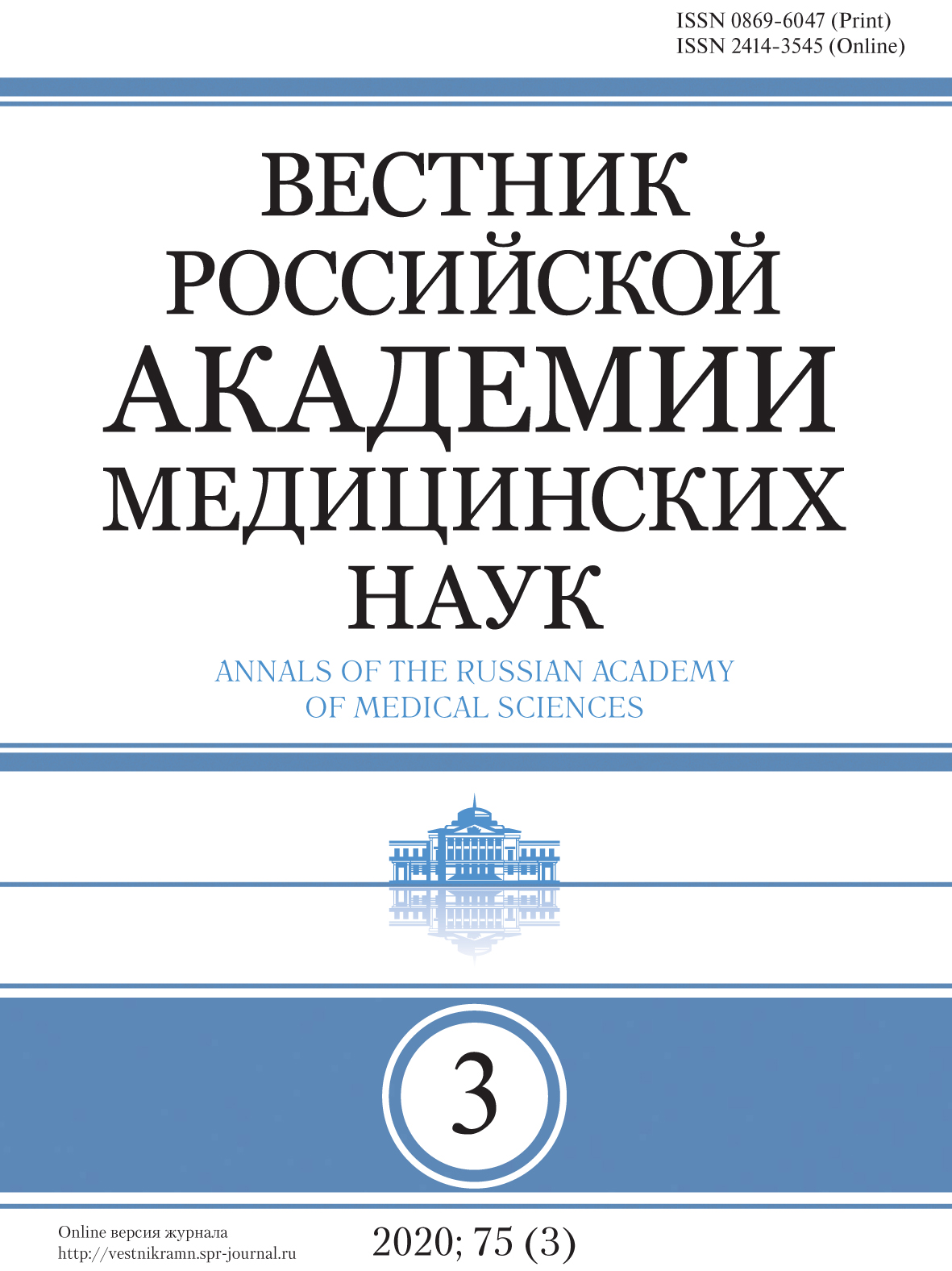 Abstract
Background. The organization of clinical trials (CTs) requires the participation and coordination of healthcare providers, patients, public and private parties. Obstacles to the participation of any of these groups pose a risk of lowering the potential for the implementation of CTs. Researchers are a key human resource in conducting of CT. Their motivation for participation can have a significant impact on the recruitment and retention of patients, on the quality of the data collected, which determines the overall outcome of the study.
Aims — to assess the factors affecting the inclusion of Russian physicians-researchers in CT, and to determine their role in relations with patients-participants.
Materials and methods. The study was organized as a part of the Russian multicenter face-to-face study. A survey was conducted of researchers from 10 cities of Russia (2017–2018). The participation in the survey for doctors was anonymous and voluntary.
Results. The study involved 78 respondents. Most research doctors highly value the importance of research for science (4,84 ± 0,39), society (4,67 ± 0,46) and slightly lower for participating patients (4,44 ± 0,61). The expectations of medical researchers are related to improving their financial situation and attaining new experience (n = 14; 18,18%). However, the opportunity to work with new technologies of treatment and diagnosis (n = 41; 52,56%) acted as a motivating factor. According to the questionnaire, the vast majority of research doctors (n = 29; 37,18%) believe that the main reason for patients to participate in CT is to receive quality and free medical care. The most significant obstacle to the inclusion of participants in CT was the side effects of the study drug (n = 38; 48,71%).
Conclusions. The potential of clinical researchers in Russia is very high. The patient-participant acts for the research doctor as the subject of the study, and not the object, so the well-being of the patient is not indifferent to the doctor. However, the features of the functioning of our health care system form the motivation of doctors-researchers (additional earnings, professional self-development) and the way they perceive the motivation of patients (CT as an opportunity to receive quality medical care).
Full Text

About the authors
Siberian State Medical University
Author for correspondence.
Email: egorova.m.u.egorova@ya.ru
ORCID iD: 0000-0003-3603-4774
SPIN-code: 4937-1342

Russian Federation, 2 Moskovsky tract, 634050, Tomsk

Student
Siberian State Medical University
Email: 0-i-r-i-n-a-0@mail.ru
ORCID iD: 0000-0001-6079-172X
SPIN-code: 1334-6411

Russian Federation, Tomsk

Student
Siberian State Medical University; University of Maastricht
Email: o.zvonareva@maastrichtuniversity.nl
ORCID iD: 0000-0001-5548-7491
SPIN-code: 9145-4513

Russian Federation, Tomsk; Maastricht

Research Fellow, Assistant Professor, PhD
Integrative Approaches to Public Health and Healthcare Siberian State Medical University
Email: igor.d.pimenov@gmail.com
ORCID iD: 0000-0003-3866-100X
SPIN-code: 3757-0769

Russian Federation, Tomsk

Research Fellow
Siberian State Medical University
Email: rector@ssmu.ru
ORCID iD: 0000-0003-0098-1403
SPIN-code: 1373-0903

Russian Federation, Tomsk

MD, PhD, Professor
Siberian State Medical University
Email: ivandeyev@yandex.ru
ORCID iD: 0000-0002-4449-4810
SPIN-code: 2730-0004

Russian Federation, Tomsk

MD, PHD, Professor
Siberian State Medical University
Email: evgeny.s.kulikov@gmail.com
ORCID iD: 0000-0002-0088-9204
SPIN-code: 9934-1476

Russian Federation, Tomsk

MD, PhD, Professor
References
Yanagawa H, Kishuku M, Akaike M, et al. View of physicians on and barriers to patient enrollment in a multicenter clinical trial: experience in a Japanese rural area. International Archives of Medicine. 2010;3(1)7. doi: 10.1186/1755-7682-3-7.
Messner DA, Moloney R, Warriner AH, et al. Understanding practice-based research participation: the differing motivations of engaged vs. non-engaged clinicians in pragmatic clinical trials. Contemporary Clinical Trials Communications. 2016;4:136–140. doi: 10.1016/j.conctc.2016.08.003.
Butryn T, Cornejo K, Wojda TR, et al. Keys to success in clinical trials: a practical review. Int J Acad Med. 2016;2:203–216. doi: 10.4103/2455-5568.196881.
Alemayehu C, Mitchell G, Nikles J. Barriers for conducting clinical trials in developing countries — a systematic review. International Journal for Equity in Health. 2018;17(1). doi: 10.1186/s12939-018-0748-6.
Solyom A. Ethical challenges to the integrity of physicans: financial conflicts of interest in clinical research. Accountability in Research. 2004;11(2):119–139. doi: 10.1080/03050620490512313.
Dickinson C. Clinical research in the NHS today. Journal of the Royal College of Physicians of London. 1994;28(5):460–463. PMID: 7807437. PMCID: PMC5401014.
Taylor KM, Margolese RG, Soskolne CL. Physicians' reasons for not entering eligible patients in a randomized clinical trial of surgery for breast cancer. N Engl J Med. 1984;310(21):1363–1367. doi: 10.1056/NEJM198405243102106.
Rahman S, Majumder A, Shaban S, et al. Physician participation in clinical research and trials: issues and approaches. Advances in Medical Education and Practice. 2011;85. doi: 10.2147/amep.s14103.
Звонарева О.И., Куликов Е.С., Деев И.А., и др. Роль информированного согласия в принятии решения об участии в исследовании: данные многоцентрового исследования в России «Лицом к лицу» // Бюллетень сибирской медицины. — 2016. — № 4. —С. 40–51. doi: 10.20538/1682-0363-2016-4-40–51. [Zvonareva OI, Kulikov ES, Deev IA, et al. Role of informed consent in a decision-making on participation in the clinical trial: multicenter study in Russia "Face to Face". Bulletin of Siberian Medicine. 2016;4:40–51. (In Russ.)] doi: 10.20538/1682-0363-2016-4-40-51.
Maslin-Prothero S. Factors affecting recruitment to breast cancer clinical trials: an examination of the British Association of Surgical Oncology II trial and the International Breast Cancer Intervention Study. PhD thesis. University of Nottingham; 2000. ETH: 342600.
Ito-Ihara T, Hong JH, Kim OJ, et al. An international survey of physicians regarding clinical trials: a comparison between Kyoto University Hospital and Seoul National University Hospital. BMC Medical Research Methodology. 2013;13(1). doi: 10.1186/1471-2288-13-130.
Апарцин К.А. «Азарт» исследователя. Организационные аспекты проведения клинических исследований. — М.: Ремедиум; 2017. — C. 48–49. [Apartsin KA. "Excitement" of the researcher. Organizational aspects of clinical trials. Moscow, Remedium; 2017. Р. 49–50. (In Russ.)]
Raftery J, Kerr C, Hawker S, et al. Paying clinicians to join clinical trials: a review of guidelines and interview study of trialists. Trials. 2009;10(1). doi: 10.1186/1745-6215-10-15.
Conradie A, Duys R, Forget P, et al. Barriers to clinical research in Africa: a quantitative and qualitative survey of clinical researchers in 27 African countries. British Journal of Anaesthesia. 2018;121(4):813–821. doi: 10.1016/j.bja.2018.06.013.
Forsythe LP, Frank LB, Workman TA, et al. Patient, caregiver and clinician views on engagement in comparative effectiveness research. Journal of Comparative Effectiveness Research. 2017;6(3):231–244. doi: 10.2217/cer-2016-0062.
Mahmud A, Zalay O, Springer A, et al. Barriers to participation in clinical trials: a physician survey. Current Oncology. 2018;25(2):119. doi: 10.3747/co.25.3857.
Hollis AC, Davis ET. Understanding the factors that influence patient participation in orthopaedic clinical trials. International Orthopaedics. 2018;42(8):1769–1774. doi: 10.1007/s00264-018-3890-2.
Kessel KA, Vogel MME, Kessel C, et al. Cancer clinical trials — survey evaluating patient participation and acceptance in a university-based Comprehensive Cancer Center (CCC). Clinical and Translational Radiation Oncology. 2018;13:44–49. doi: 10.1016/j.ctro.2018.10.00.
Supplementary files
There are no supplementary files to display.