Study of the influence of vacuum therapy on the wound process in patients with diabetic foot syndrome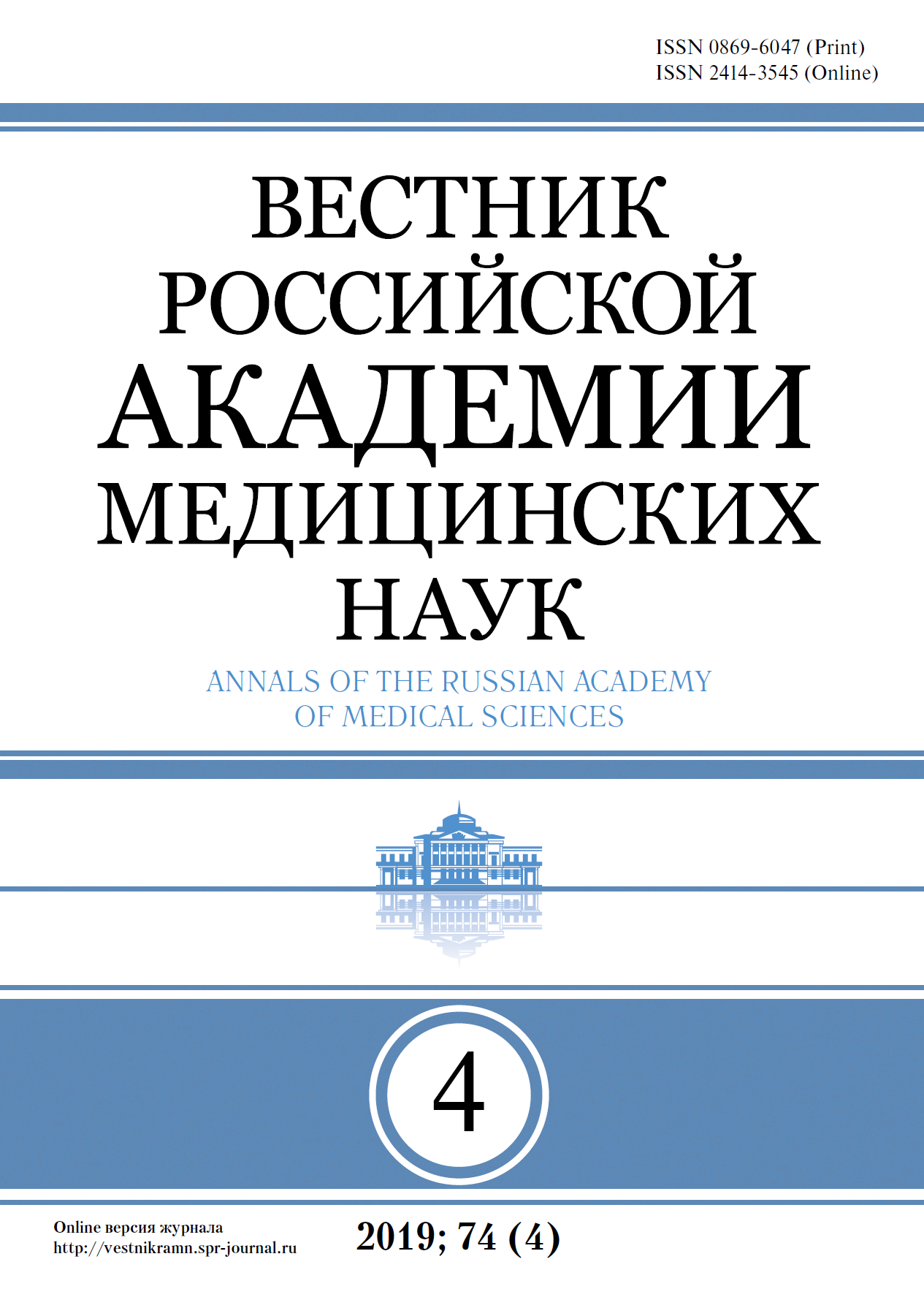 Authors: Gerasimchuk P.A.1, Shidlovskyi A.V.1, Fira D.B.1, Pavlyshyn A.V.1
Affiliations:

Ternopil National Medical University (Named after I. Horbachevsky)

Issue: Vol 74, No 4 (2019)
Pages: 283-288
Section: SURGERY: CURRENT ISSUES
Abstract
Background: According to the International Diabetes Federation (IDF), the number of patients on diabetes mellitus is now more than 415 million people on Earth, until 2030 it will increase to 439 million, and by 2035 ― will reach 592 million. Throughout life, 4.6−25% of patients with diabetes mellitus develops a diabetic foot syndrome with the formation of wounds, whose treatment, can not yet be considered satisfactory, since in 15−25% of patients are the direct cause of high amputations of the lower limbs. This requires finding new effective methods for treating wound defects in patients with diabetic foot syndrome, one of which can be vacuum wound therapy.
Aims: To study the effectiveness of vacuum therapy in the treatment of acute and chronic wound process in patients with diabetic foot syndrome, depending on the pathogenetic form of the lesion.
Materials and methods: The effect of vacuum therapy on the course of acute and chronic wound process in 231 patients with neuropathic and ischemic form of diabetic foot syndrome was studied during 2014−2017. Evaluation of the dynamics of the wound process was carried out on the basis of clinical, planimetric, microbiological, morphological methods, as well as microcirculation indices in the area round the wound.
Results: Vacuum therapy of acute and chronic wounds in patients with different pathogenetic forms of diabetic foot syndrome, allows to stabilize the course of wound process, stimulate regenerative processes in the wound, improve local microcirculation (p<0.05). This, in turn, allows a shorter time to prepare a wound for closure by one of the methods of plastic surgery or create favorable conditions for its independent epithelization. In patients with ischemic lesions (chronic arterial insufficiency of the third degree), the carrying out of vacuum therapy by standard method leads to an intensification of the pain syndrome. This causes the need to apply an initial negative pressure in the system in the range of 70−80 mm Hg, which makes it possible to stop pain during the day. At 2−3 days of the postoperative period, negative pressure is established at standard values.
Conclusions: Vacuum therapy of wounds in patients with diabetic foot syndrome is an effective method of treatment that allows the doctor to reduces the duration of treatment of patients in hospital with a neuropathic form of diabetic foot syndrome on average (4.3±1.7) bed-days, and patients with ischemic form ― on average (4.1±1.9) bed-days, which has both medical and social significance.

Petr A. Gerasimchuk
Ternopil National Medical University (Named after I. Horbachevsky)
Author for correspondence.
Email: gerasymchuk@tdmu.edu.ua
ORCID iD: 0000-0002-5409-7990

Ukraine, 1, maydan Voly, 46001 Ternopol
MD, PhD, Professor
Alexander V. Shidlovskyi
Ternopil National Medical University (Named after I. Horbachevsky)
Email: shydlovskyow@tdmu.edu.ua
ORCID iD: 0000-0001-5049-7404

Ukraine, 1, maydan Voly, 46001 Ternopol
MD, PhD, Professor
Dmitriy B. Fira
Ternopil National Medical University (Named after I. Horbachevsky)
Email: firadb@tdmu.edu.ua
ORCID iD: 0000-0002-0590-8910

Ukraine, 1, maydan Voly, 46001 Ternopol
MD, PhD
Andrey V. Pavlyshyn
Ternopil National Medical University (Named after I. Horbachevsky)
Email: pavlyshyn.av@gmail.com
ORCID iD: 0000-0003-3420-192X

Ukraine, 1, maydan Voly, 46001 Ternopol
MD, PhD
Маслова О.В., Сунцов Ю.И. Эпидемиология сахарного диабета и микрососудистых осложнений // Сахарный диабет. ― 2011. ― №3. ― С. 6−11. [Maslova OV, Suncov JuI. Epidemiology of diabetes mellitus and microvascular complications. Diabetes mellitus. 2011;(3):6−11.(In Russ).]
Сунцов Ю.И., Болотская Л.Л., Маслова О.В., Казаков И.В. Эпидемиология сахарного диабета и прогноз его распространения в Российской Федерации // Сахарный диабет. ― 2011. ― №1. ― С. 15−19. [Suncov JuI, Bolotskaja LL, Maslova OV, Kazakov IV. Epidemiology of diabetes mellitus and prognosis of its prevalence in the Russian Federation. Diabetes mellitus. 2011;(1):15−19. (In Russ).]
Schaper NC, Van Netten JJ, Apelqvist J, et al.; International Working Group on the Diabetic Foot. Prevention and management of foot problems in diabetes: a Summary Guidance for Daily Practice 2015, based on the IWGDF Guidance Documents. Diabetes Metab Res Rev. 2016;32 Suppl 1:7−15. doi: 10.1002/dmrr.2695.
Donath MY, Shoelson SE. Type 2 diabetes as an inflammatory disease. Nat Rev Immunol. 2011;11(2):98−107. doi: 10.1038/nri2925.
Shaw JE, Sicree RA, Zimmet PZ. Global estimates of the prevalence of diabetes for 2010 and 2030. Diabetes Res Clin Pract. 2010;87(1):4–14. doi: 10.1016/j.diabres.2009.10.007.
Дедов И.И. Сахарный диабет ― опаснейший вызов мировому сообществу // Вестник РАМН. ― 2012. ― Т.67. ― №1. ― С. 7−13. [Dedov II. Diabetes mellitus — a dangerous treat to the mankind. Annals of the Russian Academy of Medical Sciences. 2012;67(1):7−13. (In Russ).] doi: 10.15690/vramn.v67i1.103.
Зайцева Е.Л., Токмакова А.Ю. Вакуум-терапия в лечении хронических ран // Сахарный диабет. ― 2012. ― №3. ― С. 45−49. [Zajceva EL, Tokmakova AJu. Vacuum therapy for chronic wounds. Diabetes mellitus. 2012;(3):45−49. (In Russ).] doi: 10.14341/2072-0351-6085.
Schintler MV. Negative pressure therapy: theory and practice. Diabetes Metab Res Rev. 2012;28(1):72−77. doi: 10.1002/dmrr.2243.
Кривощеков Е.П., Ельшин Е.Б. Роль вакуум-терапии в комплексном лечении осложненных форм диабетической стопы // Известия Самарского научного центра Российской академии наук. ― 2014. ― Т.16. ― №5-4. ― С. 1286−1288. [Krivoshhekov EP, El'shin EB. Rol' vakuum-terapii v kompleksnom lechenii oslozhnennyh form diabeticheskoi stopy. Izvestiia Samarskogo nauchnogo tsentra Rossijskoi akademii nauk. 2014;16(5-4):1286−1288. (In Russ).]
Попова Л.Н. Как изменяются границы вновь образующегося эпидермиса при заживлении ран: Автореф. дис. … канд. мед. наук. ― Воронеж; 1942. ― 16 с. [Popova LN. Kak izmenjajutsja granicy vnov' obrazujushhegosja jepidermisa pri zazhivlenii ran. [dissertation abstract] Voronezh; 1942. 16 р. (In Russ).]
Абаев Ю.К. Раны и раневая инфекция: справочник хирурга. ― Ростов-на-Дону: Феникс; 2006. ― 427 с. [Abaev JuK. Rany i ranevaja infekcija: spravochnik hirurga. Rostov-na-Donu: Feniks; 2006. 427 р. (In Russ).]
Покровская М.П., Макаров М.С. Цитология раневого экссудата, как показатель процесса заживления ран. / Под ред. П.М. Журавлева. ― М.: Медгиз; 1942. ― 43 с. [Pokrovskaya MP, Makarov MS. Ed by PM Zhuravlev. Tsitologiya ranevogo ekssudata, kak pokazatel' protsessa zazhivleniya ran. Moscow: Medgiz; 1942. 43 р. (In Russ).]
Камаев М.Ф. Инфицированная рана и ее лечение. ― М.: Медицина; 1970. ― 157 с. [Kamaev MF. Inficirovannaja rana i ee lechenie. Moscow: Medicina; 1970. 157 р. (In Russ).]
Методы общей бактериологии: в 3 т. Пер. с англ. / Под ред. Ф. Герхардта. ― М.: Мир; 1983-1984. [Metody obshhej bakteriologii: v 3 t. Translated from English. Ed by F Gerhardt. Moscow: Mir; 1983-1984. (In Russ).]
Беркли Р., и др. Определитель бактерий Берджи: в 2 т. Пер. с англ. / Под ред. Д. Хоулта и др. ― М.: Мир; 1997. [Berkli R., et al. Opredelitel' bakterij Berdzhi: v 2 t. Translated from English. Ed by D Hoult, et al. Moscow: Mir; 1997. (In Russ).]