Medical Informatics in Ensuring Quality Control of Cancer Care: Promising Directions of Development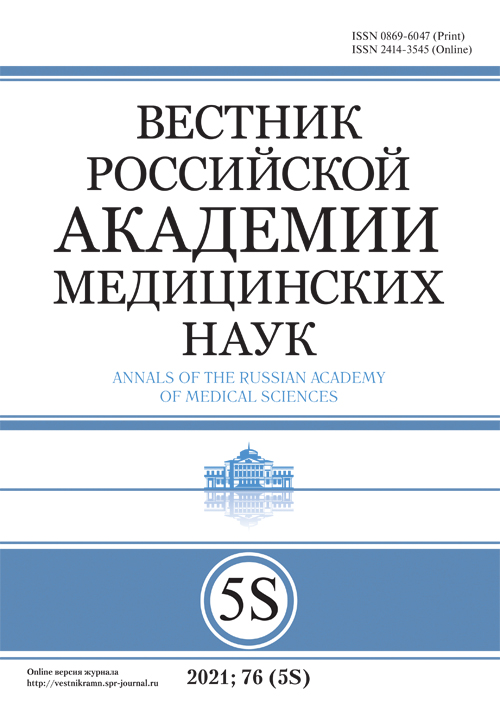 Authors: Andreev D.A.1, Zavyalov A.A.1
Affiliations:

Research Institute for Healthcare Organization and Medical Management

Issue: Vol 76, No 5S (2021)
Pages: 554-559
Cite item
Full Text

Open Access

Access granted

Subscription or Fee Access
Abstract
The surge in development of oncology informatics facilitates the accommodation of next generation digital approaches into cancer care quality assurance workflow. Hence, the remarkable progress in clinical informatics might shape the construction of the extremely efficient model of quality assurance in real hospital practice. This review reflects the description of innovative approaches to automated assessments of the cancer care quality in real world. The PubMed (Medline) database GOOGLE were used to search for helpful information. Ultimately, 35 sources were included in this review. The processing of big data variables possessing plenty characteristics and integration of those into the unified cancer care databases could give the unbelievably valuable results connecting the diagnostic and treatment indicators with the clinical outcomes especially at patient level. The newly emerging information technology tools include the rapid feedback systems to deliver the results of automated appraisal of care quality to the individual physicians and caregivers. Moreover, such digital systems as CancerLinQ and the CAPTIVE infrastructure can be considered as vigorous examples of state-of-the-art technologies that were trialed in cancer care settings with positive results. This paper reviews some of the elements mentioned above. Clinical oncology informatics has opened a new era in improving the practical instruments for care efficiency and safety assurance. The issues of legal policy for automated data processing using artificial intelligence are actualized. The methodology utility depends mostly on the characteristics of primary data collected, analytical algorithms, software design, and properties of high-speed computing hardware. Integration of all data sources together with brand-new computing systems is an obligatory condition for consistent rolling-out of comprehensive digital cancer care network to achieve the better outcomes in the tough battle with malignant neoplasms.
Full Text

About the authors
Research Institute for Healthcare Organization and Medical Management
Email: AndreevDA@zdrav.mos.ru
ORCID iD: 0000-0003-0745-9474
SPIN-code: 7989-0581

MD, PhD
Russian Federation, Moscow, st. Sharikopodshipnikovskaya, 9
Research Institute for Healthcare Organization and Medical Management
Author for correspondence.
Email: ZavyalovAA3@zdrav.mos.ru
ORCID iD: 0000-0003-1825-1871
SPIN-code: 5087-2394

MD, PhD, Dr. habil., Professor
Russian Federation, 9, Sharikopodshipnikovskaya str., 115088, Moscow
References
Федеральный проект «Борьба с онкологическими заболеваниями». Available from: https://minzdrav.gov.ru/poleznye-resursy/ natsproektzdravoohranenie/onko (accessed: 14.09.2021).
Hesse BW, Ahern DK, Beckjord E (eds). Oncology Informatics. Using Health Information Technology to Improve Processes and Outcomes in Cancer. Elsevier Science; 2016. 417 p.
Rockne RC, Hawkins-Daarud A, Swanson KR, et al. The 2019 mathematical oncology roadmap. Phys Biol. 2019;16(4):41005. doi: https://doi.org/10.1088/1478-3975/ab1a09
Willems SM, Abeln S, Feenstra KA, et al. The potential use of big data in oncology. Oral Oncol. 2019;98:8–12. doi: https://doi.org/10.1016/j.oraloncology.2019.09.003
Starkshall G, Siochi R. (eds). Informatics in Radiation Oncology. Medical Physics; 2014. 318 p.
Miller RS, Wong JL. Using oncology real-world evidence for quality improvement and discovery: The case for ASCO's CancerLinQ. Future Oncology. 2018;14(1):5–8. doi: https://doi.org/10.2217/fon-2017-0521
Jain A. The 5 V's of big data. 2016. Available from: https://www. ibm.com/blogs/watson-health/the-5-vs-of-big-data/ (accessed: 24.05.2021).
de Ridder M, Balm AJM, Smeele LE, et al. An epidemiological evaluation of salivary gland cancer in the Netherlands (1989–2010). Cancer Epidemiol. 2015;39(1):14–20. doi: https://doi.org/10.1016/j.canep.2014.10.007
Wouters MWJM. Kwaliteitsregistraties volgens het principe van "clinical auditing". Tijdschr voor Urol. 2017;7(2):60–72. doi: https://doi.org/10.1007/s13629-017-0169-0
Андреев Д.А., Кашурников А.Ю., Завьялов А.А. Анализ объема хирургического лечения рака молочной железы в странах с низким ассоциированным индексом «смертность/заболеваемость» (обзор) // Злокачественные опухоли. — 2021. —Т. 11. — № 1. — С. 9–19. [Andreev DA, Kashurnikov AYu, Zavyalov AA. Analysis of the scope of surgical breast cancer treatment in countries with the low associated mortality-to-incidence ratio (review). Malignant Tumours. 2021;11(1):9–19. (In Russ.)]. doi: https://doi.org/10.18027/2224-5057-2021-11-1-9-19
Андреев Д.А., Завьялов А.А., Кашурников А.Ю. Организация контроля качества и безопасности медицинской деятельности по профилю «онкология» на примере стран Западной Европы // Здравоохранение Российской Федерации. — 2020. — Т. 64. — № 6. — С. 311–317 [Andreev DA, Zavyalov AA, Kashurnikov AYu. Management of the quality control and safety of medical activities in the field of «oncology» on the example of Western European countries. Health care of the Russian Federation. 2020;64(6):311–317. (In Russ.)] doi: https://doi.org/10.46563/0044-197X-2020-64-6-311-317
Андреев Д.А., Завьялов А.А., Кашурников А.Ю., Добродеев А.Ю. Ключевые критерии оценки качества онкологической помощи: зарубежный опыт // Российский медицинский журнал. — 2020. — Т. 26. — № 6. — С. 421–430. [Andreev DA, Zav'yalov AA, Kashurnikov AY, Dobrodeev AY. Essential criteria for assessing the quality of cancer care: international experience. Rossijskij Medicinskij Zhurnal. 2020;26(6):421–430. (In Russ.)]. doi: https://doi.org/10.17816/0869-2106-2020-26-6-421-430
Donabedian A. The quality of medical care: A concept in search of a definition. J Fam Pract. 1979;9(2):277–284.
Donabedian A. Quality, cost, and clinical decisions. Ann Am Acad Pol Soc Sci. 1983;(468):196–204.
Donabedian A, Wheeler JR, Wyszewianski L. Quality, cost, and health: An integrative model. Med Care. 1982;20(10):975–992.
Borstsparende chirurgie — indicator B6 | UZ Leuven. Available from: https://www.uzleuven.be/nl/borstkanker/kwaliteitsindicatoren-borstkanker/borstsparende-chirurgie-indicator-b6 (accessed: 09.02.2021).
Van Bommel ACM. Optimizing breast reconstructive surgery in the Netherlands using clinical audit data. Proefschrift ter verkrijging van de graad van Doctor aan de Universiteit Leiden. De Universiteit Leiden; 2021. Available from: https://www.publicatie-online.nl/ uploaded/flipbook/146961-Annelotte-van-Bommel/3/#zoom=z
Potter D, Brothers R, Kolacevski A, et al. Development of CancerLinQ, a Health Information Learning Platform From Multiple Electronic Health Record Systems to Support Improved Quality of Care. JCO Clin Cancer Informatics. 2020;4:929–937. doi: https://doi.org/10.1200/CCI.20.00064
Rubinstein SM, Warner JL. CancerLinQ: Origins, Implementation, and Future Directions. JCO Clin Cancer Informatics. 2018;2:1–7.
Rubinstein WS. CancerLinQ: Cutting the Gordian Knotof Interoperability. J Oncol Pract. 2019;15(1):3–6. doi: https://doi.org/10.1200/JOP.18.00612
Moen R, Norman C. Evolution of the PDCA Cycle. 2006. Available from: https://www.westga.edu/~dturner/PDCA.pdf (accessed: 13.09.2021).
Blayney DW, McNiff K, Eisenberg PD, et al. Development and future of the American Society of Clinical Oncology's Quality Oncology Practice Initiative. J Clin Oncol off J Am Soc Clin Oncol. 2014;32(35):3907– 3913. doi: https://doi.org/10.1200/JCO.2014.56.8899
Woods D. Big Data Requires a Big, New Architecture. 2011. Available from: http://www.forbes.com/%0Asites/ciocentral/2011/07/21/ big-data-requires-a-big-newarchitecture/ (accessed: 24.05.2021).
Hernandez-Boussard T, Blayney DW, Brooks JD. Leveraging Digital Data to Inform and Improve Quality Cancer Care. Cancer Epidemiol Biomarkers Prev. 2020;29(4):816–822. doi: https://doi.org/10.1158/1055-9965.EPI-19-0873
Hah J, Mackey SC, Schmidt P, et al. Effect of Perioperative Gabapentin on Postoperative Pain Resolution and Opioid Cessation in a Mixed Surgical Cohort: A Randomized Clinical Trial. JAMA Surg. 2018;153(4):303–311. doi: https//doi.org/10.1001/jamasurg.2017.4915
Hah JM, Sharifzadeh Y, Wang BM, et al. Factors Associated with Opioid Use in a Cohort of Patients Presenting for Surgery. Pain Res Treat. 2015;2015:829696. doi: https//doi.org/10.1155/2015/829696
Sturgeon JA, Darnall BD, Kao M-CJ, Mackey SC. Physical and psychological correlates of fatigue and physical function: A Collaborative Health Outcomes Information Registry (CHOIR) study. J Pain. 2015;16(3):291-8.e1. doi: https://doi.org/10.1016/j.jpain.2014.12.004
Seneviratne MG, Seto T, Blayney DW, et al. Architecture and Implementation of a Clinical Research Data Warehouse for Prostate Cancer. EGEMS (Wash DC). 2018;6(1):13. doi: https://doi.org/10.5334/egems.234
Hernandez-Boussard T, Kourdis PD, Seto T, et al. Mining Electronic Health Records to Extract Patient-Centered Outcomes Following Prostate Cancer Treatment. AMIA. Annu Symp proceedings AMIA Symp. 2017;2017:876–882.
Bozkurt S, Park JI, Kan KM, et al. An Automated Feature Engineering for Digital Rectal Examination Documentation using Natural Language Processing. AMIA. Annu Symp proceedings AMIA Symp. 2018;2018:288–294.
Banda JM, Seneviratne M, Hernandez-Boussard T, Shah NH. Advances in Electronic Phenotyping: From Rule-Based Definitions to Machine Learning Models. Annu Rev Biomed Data Sci. 2018;1:53–68. doi: https://doi.org/10.1146/annurev-biodatasci-080917-013315
Goodnough LT, Maggio P, Hadhazy E, et al. Restrictive blood transfusion practices are associated with improved patient outcomes. Transfusion. 2014;54(10Pt 2):2753–2759. doi: https://doi.org/10.1111/trf.12723
Magnani CJ, Li K, Seto T, et al. PSA Testing Use and Prostate Cancer Diagnostic Stage After the 2012 U.S. Preventive Services Task Force Guideline Changes. J Natl Compr Canc Netw. 2019;17(7):795–803. doi: https://doi.org/10.6004/jnccn.2018.7274
Hernandez-Boussard T, Tamang S, Blayney D, Brooks J, Shah N. New Paradigms for Patient-Centered Outcomes Research in Electronic Medical Records: An Example of Detecting Urinary Incontinence Following Prostatectomy. EGEMS (Wash DC). 2016;4(3):1231. doi: https://doi.org/10.13063/2327-9214.1231
Vorhies JS, Hernandez-Boussard T, Alamin T. Treatment of Degenerative Lumbar Spondylolisthesis with Fusion or Decompression Alone Results in Similar Rates of Reoperation at 5 Years. Clin Spine Surg. 2018;31(1):E74–79. doi: https://doi.org/10.1097/BSD.0000000000000564
Supplementary files
Supplementary Files
Action
1.
Rice. 1. Model of the organizational structure of the Netherlands Institute of Clinical Auditing DICA - Netherlands Institute for Clinical Auditing; DLCA - Netherlands Lung Cancer Health Care Audit; DMTR - Netherlands Melanoma Registry; DSCA - Dutch Colon Surgery Audit rectal cancer; NABON - National Dutch Advisory Working Group on Breast Cancer; NBCA - Audit breast cancer care under the patronage of NABON; WCIE - Scientific Commission; ZINL - Dutch Institute of Health and Social Assistance; HTA - Medical Technology Assessment. Source: Translated and adapted from [9]. Open Access - Creative Commons Attribution 4.0 International License