Asthma Activity and Respiratory Morbidity in Children during the COVID-19 Pandemic: Results of a Retrospective Comparative Observational Study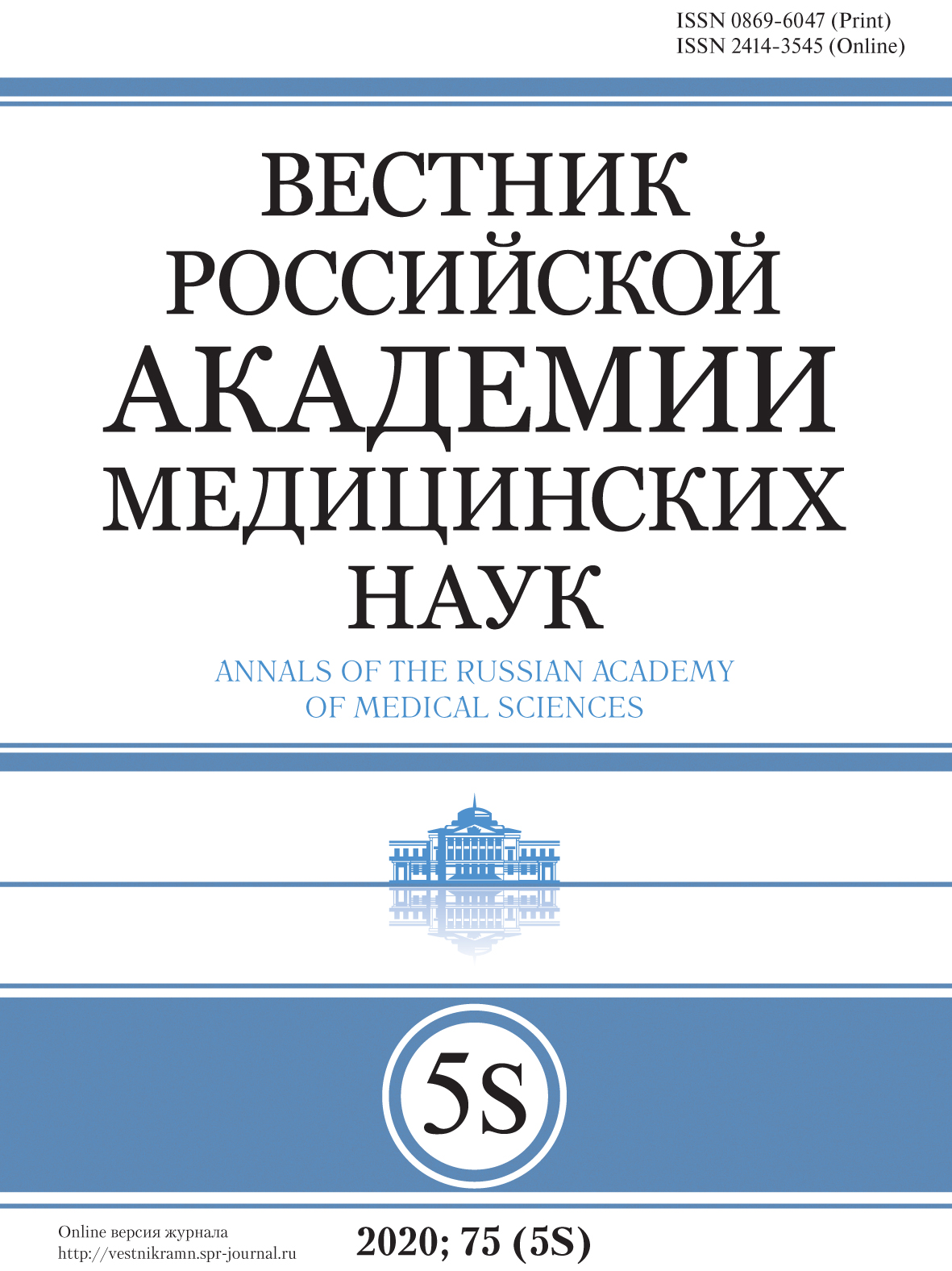 Authors: Levina J.G.1, Namazova-Baranova L.S.1,2, Vishneva E.A.1,2, Efendieva K.E.1,2, Alekseeva A.A.1, Kalugina V.G.1, Arimova P.S.1, Volkov K.S.1, Denisova A.R.3
Affiliations:

Pediatric and Child Health Research Institute of the Central Clinical Hospital of the Russian Academy of Sciences
N.I. Pirogov Russian National Medical Research University
I.M. Sechenov First Moscow State Medical University (Sechenov University)

Issue: Vol 75, No 5S (2020)
Pages: 455-464
Section: INFECTIOUS DISEASES: CURRENT ISSUES
Full Text

Open Access

Access granted

Subscription or Fee Access
Abstract
Background. According to available studies during the pandemic, the incidence of COVID-19 among children was significantly lower than among adults. However, it remains unclear whether children with allergies and asthma are at risk for COVID-19 and whether the respiratory morbidity have changed during the pandemic in children with asthma as well as the asthma activity.
Aims — to determine the respiratory morbidity in children with and without asthma before and during the COVID-19 pandemic, to estimate asthma activity.
Methods. The main group was formed of 60 children 6–17 y.o with confirmed asthma diagnosis, the control group — from 30 children aged 6–17 y.o. without asthma. Data on outcomes in children with asthma and in control group were obtained on the basis of the retrospective collected information from medical records of patients and from questionnaires, filled during telephone call in 2020. Respiratory morbidity was estimated in 2019 and during the COVID-19 pandemic period in 2020 till the end of May.
Results. The incidence of upper respiratory tract infections has decreased in 2020 in 72% of children with asthma by an average of 53%; in 86% of children without by an average of 62%. The frequency of lower respiratory tract infections decreased in 37% of children with asthma by an average of 61%, in 20% of children without asthma on 100%. According to the patients' parents' answers, none of the children were diagnosed with COVID-19. The number of episodes which required additional anti-asthma therapy decreased or didn't change in 77% of patients. According to the results of the Asthma Control Test in 2020 asthma was fully controlled in 82% of patients, 65% of patients had complete adherence to therapy.
Conclusions. Children with asthma and allergies, as well as healthy children, do not seem to be at risk of contracting a new coronavirus infection. Lockdown, good adherence to therapy in children with asthma had a positive impact, led to a decrease of respiratory morbidity, exacerbations of asthma, improved disease control. Further monitoring of children with allergies and asthma during the COVID-19 pandemic is required.
Keywords
Full Text

About the authors
Pediatric and Child Health Research Institute of the Central Clinical Hospital of the Russian Academy of Sciences
Author for correspondence.
Email: julia.levina@mail.ru
ORCID iD: 0000-0002-2460-7718
SPIN-code: 4626-2800
Scopus Author ID: 57201847039

MD, PhD
Russian Federation, 10/1 Fotievoi str., 119333, Moscow
Pediatric and Child Health Research Institute of the Central Clinical Hospital of the Russian Academy of Sciences; N.I. Pirogov Russian National Medical Research University
Email: leyla.s.namazova@gmail.com
ORCID iD: 0000-0002-2209-7531
SPIN-code: 1312-2147
Scopus Author ID: 48761908100
ResearcherId: C-9485-2019
Mendeley Profile: https://www.mendeley.com/profiles/leyla-namazova-baranova/

MD, PhD, Professor, Academician of the RAS
Russian Federation, Moscow; Moscow
Pediatric and Child Health Research Institute of the Central Clinical Hospital of the Russian Academy of Sciences; N.I. Pirogov Russian National Medical Research University
Email: vishneva.e@yandex.ru
ORCID iD: 0000-0001-7398-0562
SPIN-code: 1109-2810
Scopus Author ID: 57193933297

MD, PhD
Russian Federation, Moscow; Moscow
Pediatric and Child Health Research Institute of the Central Clinical Hospital of the Russian Academy of Sciences; N.I. Pirogov Russian National Medical Research University
Email: kamillaef@inbox.ru
ORCID iD: 0000-0003-0317-2425
SPIN-code: 5773-3901
Scopus Author ID: 57201847039

MD, PhD
Russian Federation, Moscow; Moscow
Pediatric and Child Health Research Institute of the Central Clinical Hospital of the Russian Academy of Sciences
Email: aleksaa06@yandex.ru
ORCID iD: 0000-0001-5665-7835
SPIN-code: 7253-7970
Scopus Author ID: 56400511500

MD, PhD
Russian Federation, Moscow
Pediatric and Child Health Research Institute of the Central Clinical Hospital of the Russian Academy of Sciences
Email: v-starikova@mail.ru
ORCID iD: 0000-0002-3781-8661
SPIN-code: 7168-3817
Russian Federation, Moscow
Pediatric and Child Health Research Institute of the Central Clinical Hospital of the Russian Academy of Sciences
Email: polinaarimova@gmail.com
ORCID iD: 0000-0003-0867-7342
SPIN-code: 1691-5591
Russian Federation, Moscow
Pediatric and Child Health Research Institute of the Central Clinical Hospital of the Russian Academy of Sciences
Email: volkovks@rambler.ru
ORCID iD: 0000-0002-5844-5075
SPIN-code: 5532-3774

MD, PhD
Russian Federation, Moscow
I.M. Sechenov First Moscow State Medical University (Sechenov University)
Email: anita_d@mail.ru
ORCID iD: 0000-0003-0917-6048
SPIN-code: 2924-7732

MD, PhD
Russian Federation, Moscow
Supplementary files
Supplementary Files
Action