Children's Psychiatric Clinic in the Context of the COVID-19 Pandemic: from Employee Psychology to Management Decisions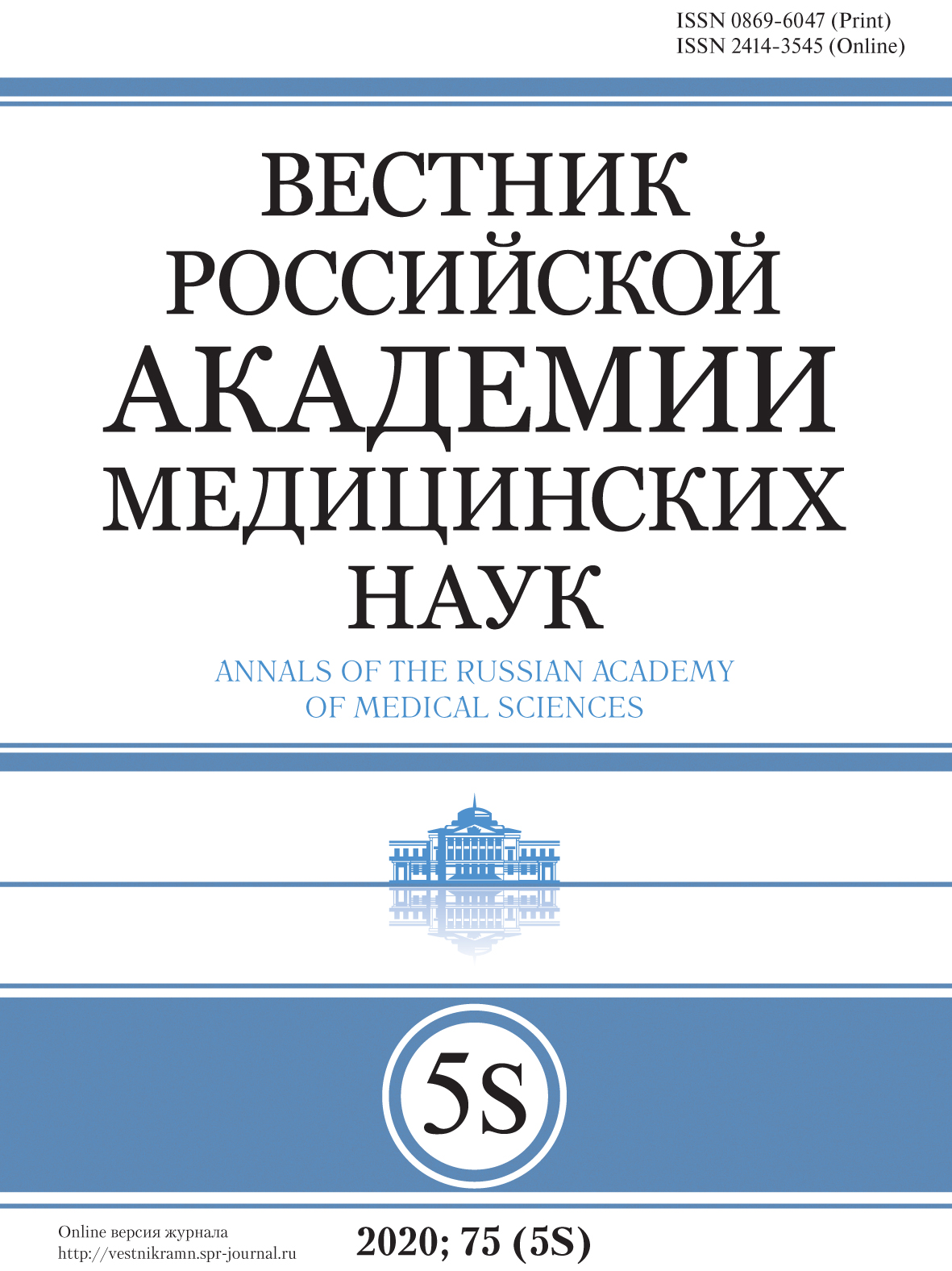 Full Text

Open Access

Access granted

Subscription or Fee Access
Abstract
Background. The well-being and safety of health workers in a pandemic situation is recognized by the World Health Organization as a priority area of research and practice. Most of the materials postulate the presence of anxious, depressive experiences in workers who have direct contact with patients infected with COVID-19, and those who do not have such experience.
Aims — to study the features of the experience of the situation related to COVID-19, among the staff of the Center n.a. G.E. Sukhareva to improve the quality of specialized care for children.
Methods. The study took place on May 18–20 2020, was continuous and voluntary — all employees were asked to fill out an anonymous questionnaire in paper or online format. The developed author's questionnaire included several blocks containing questions about: 1) changing attitudes towards patients and colleagues; 2) emotional experiences in connection with COVID-19; 3) ways to cope with a pandemic; 4) received social support; 4) attitude to finance.
Results. Participants in the study were 380 employees (psychiatrists, clinical psychologists, nurses, educators, non-medical staff) of the Center n.a. G.E. Sukhareva, divided into two groups: working directly with patients with COVID-19 (115 people) and those without this experience (265 people). The data obtained allows us to talk about the differences between the two groups. Clinical observational staff have an increased desire for peer support, a greater focus on collaboration and team input, and positive expectations for the administration. The leading motivation in making a decision to work with COVID-19 was the attitude of duty — 25.4% emphasized the particular importance of their activities. Management decisions in a situation of limited time and human resources were made; this decisions aimed at managing internal and external communications, enhancing the professional component in an interdisciplinary team and preventing burnout.
Conclusions. A number of timely personnel, administrative, organizational and financial decisions aimed at improving the adaptation of medical workers to the situation of the COVID-19 pandemic allow specialists to continue working in a well-coordinated team and provide patients with care in accordance with the highest standards.
Full Text

About the authors
Scientific and Practical Center for Mental Health of Children and Adolescents named after G.E. Sukhareva of the Moscow Department of Health
Email: Bebchukma@suhareva-center.mos.ru
ORCID iD: 0000-0001-7976-0800
SPIN-code: 8636-1559

MD, PhD
Russian Federation, Moscow
State-financed Institution of Moscow city "Scientific Research Institute of Healthcare Organization and Medical Management of Moscow Department of Healthcare"
Email: AksenovaEI2@zdrav.mos.ru
ORCID iD: 0000-0003-1600-1641
SPIN-code: 1448-9797

PhD in Economics, Professor
Russian Federation, Moscow
Scientific and Practical Center for Mental Health of Children and Adolescents named after G.E. Sukhareva of the Moscow Department of Health
Author for correspondence.
Email: DovbyshDV@zdrav.mos.ru
ORCID iD: 0000-0001-8980-3720
SPIN-code: 9347-6571

Junior Research Associate
Russian Federation, Moscow
Scientific and Practical Center for Mental Health of Children and Adolescents named after G.E. Sukhareva of the Moscow Department of Health
Email: ZorinaYY@suhareva-center.mos.ru
ORCID iD: 0000-0002-6443-9499
SPIN-code: 5852-1694

Clinical Psychologist
Russian Federation, Moscow
Scientific and Practical Center for Mental Health of Children and Adolescents named after G.E. Sukhareva of the Moscow Department of Health
Email: GimranovaEA@suhareva-center.mos.ru
ORCID iD: 0000-0002-6787-6168
SPIN-code: 4289-0650

Clinical Psychologist
Russian Federation, Moscow
Scientific and Practical Center for Mental Health of Children and Adolescents named after G.E. Sukhareva of the Moscow Department of Health
Email: TimoshenkoSI@suhareva-center.mos.ru
ORCID iD: 0000-0001-9871-0550
SPIN-code: 8655-4435

Clinical Psychologist
Russian Federation, Moscow
Scientific and Practical Center for Mental Health of Children and Adolescents named after G.E. Sukhareva of the Moscow Department of Health
Email: PopilES@suhareva-center.mos.ru
ORCID iD: 0000-0002-2446-557X
SPIN-code: 1829-4167

Clinical Psychologist
Russian Federation, Moscow
References
Blake H, Bermingham F, Johnson G, Tabner A. Mitigating the Psychological Impact of COVID-19 on Healthcare Workers: A Digital Learning Package. International Journal of Environmental Research and Public Health. 2020;17(9):2997. doi: https://doi.org/10.3390/ijerph17092997
World Health Organization (WHO). Mental Health and Psychosocial Considerations during the COVID-19 Outbreak. Available from: https://www.who.int/docs/default-source/coronaviruse/mental-health-considerations.pdf (accessed: 20.07.2020).
Vindegaard N, Benros ME. COVID-19 pandemic and mental health consequences: Systematic review of the current evidence. Brain Behav Immun. 2020;89:531–542. doi: https://doi.org/10.1016/j.bbi.2020.05.048
Huang JZ, Han MF, Luo TD, et al. Mental health survey of 230 medical staff in a tertiary infectious disease hospital for COVID-19. Zhonghua Lao Dong Wei Sheng Zhi Ye Bing Za Zhi. 2020;38(3):192–195. doi: https://doi.org/10.3760/cma.j.cn121094-20200219-00063
Du J, Dong L, Wang T, et al. Psychological symptoms among frontline healthcare workers during COVID-19 outbreak in Wuhan. Gen Hosp Psychiatry. 2020. (In Press). https://doi.org/10.1016/j.genhosppsych.2020.03.011
Wang C, Pan R, Wan X, et al. Immediate psychological responses and associated factors during the initial stage of the 2019 coronavirus disease (COVID-19) epidemic among the general population in China. Int J Environ Res Public Health. 2020;17(5):1729. doi: https://doi.org/10.3390/ijerph17051729
Cao W, Fang Z, Hou G, et al. The psychological impact of the COVID-19 epidemic on college students in China. Psychiatry Res. 2020;287:112934. doi: https://doi.org/10.1016/j.psychres.2020.112934
Liu CY, Yang YZ, Zhang XM, et al. The prevalence and influencing factors in anxiety in medical workers fighting COVID-19 in China: a cross-sectional survey. Epidemiol Infect. 2020;148:e98. doi: https://doi.org/10.1017/S0950268820001107
Chersich MF, Gray G, Fairlie L, et al. COVID-19 in Africa: care and protection for frontline healthcare workers. Global Health. 2020;16:46. doi: https://doi.org/10.1186/s12992-020-00574-3
Adams JG, Walls RM. Supporting the Health Care Workforce During the COVID-19 Global Epidemic. JAMA. 2020;323(15):1439–1440. doi: https://doi.org/10.1001/jama.2020.3972
Макарова Г.А. Синдром эмоционального выгорания // Психотерапия. — 2003. — № 11. — С. 2–11. [Makarova GA. Burnout syndrome. Psychotherapy. 2003;11:2–11 (In Russ.)]
Митченко Л.Э. Исследование факторов эмоционального выгорания педагогов. — Тюмень: Тюменский областной государственный институт развития регионального образования, 2003. — 75 с. [Mitchenko LE. Issledovanie faktorov emocional'nogo vygoraniya pedagogov. Tyumen': Tyumenskij oblastnoj gosudarstvennyj institut razvitiya regional'nogo obrazovaniya, 2003. 75 p. (In Russ.)]
Romani M, Ashkar K. Burnout among physicians. Libyan J Med. 2014;9:23556. doi: https://doi.org/10.3402/ljm.v9.23556
Maslach C, Schaufeli WB, Leiter MP. Job burnout. Annual Review of Psychology. 2001;52:397–422. doi: https://doi.org/10.1146/annurev.psych.52.1.397
Cox CL. "Healthcare Heroes": problems with media focus on heroism from healthcare workers during the COVID-19 pandemic. Journal of Medical Ethics. 2020;46(8):510–513. https://doi.org/10.1136/medethics-2020-106398
Xiao H, Zhang Y, Kong D, et al. The Effects of Social Support on Sleep Quality of Medical Staff Treating Patients with Coronavirus Disease 2019 (COVID-19) in January and February 2020 in China. Med Sci Monitaction. 2020;26:e923549-1-e923549-8. doi: https://doi.org/10.12659/MSM.923549