Mind and heart in scientific research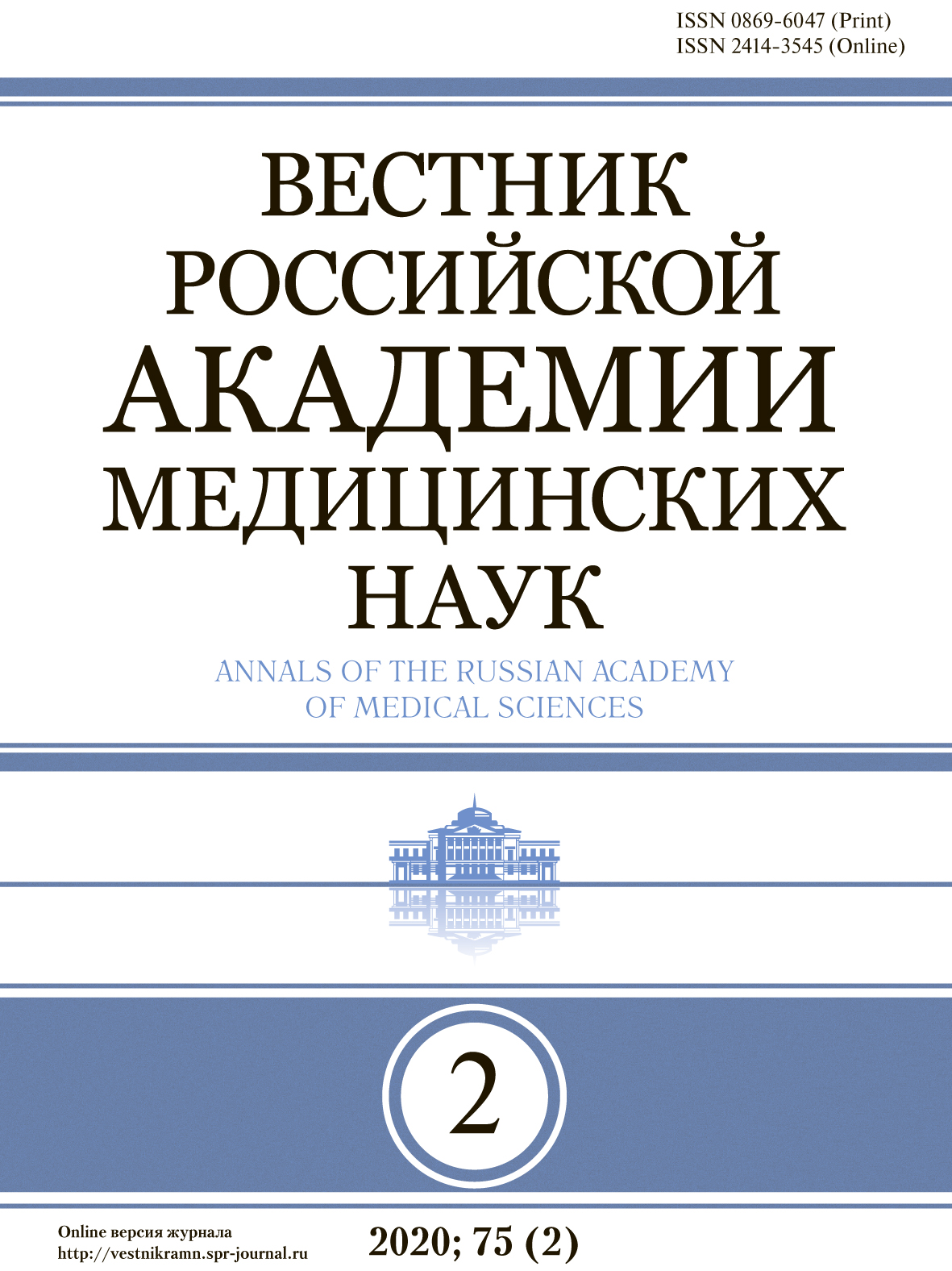 Authors: Paltsyn A.A. 1,2
Affiliations:

Institute Of General Pathology And Pathophysiology
Russian Medical Academy of Continuous Professional Education

Issue: Vol 75, No 2 (2020)
Pages: 178-182
Section: TO THE MEMORY OF
Abstract
The article presents the opinions of prominent native and foreign scientists about the psychology of scientific creativity, the role of interest, love, and almost always, even a passion to the subject of research. Not all scientists discuss this topic, but when we get acquainted with the available information, we become convinced that great scientific achievements are created only by people who are in love with their work. Pushkin's words are confirmed: «Inspiration is needed in geometry, as in poetry». In the topic under discussion, a special place is occupied by the work of Donat Semenovich Sarkisov. Firstly, because of the structure of his mind, he turned out to be especially susceptible to rapidly forthcoming and developing methodological achievements into the theory and practice of medicine of the twentieth century. Electron microscopy, light and electron autoradiography, cyto- and immunochemistry became the technical basis for D.S. Sarkisov's theory of intracellular regeneration. His specialty: pathologist, general pathologist, general morphologist, happily coincided with the variety of scientific and clinical topics of the Institute of Surgery named after A.V. Vishnevsky of the Soviet years. Patriotism, love of science, widespread social activity, and the post of Scientific Secretary of the RAMS contributed to the implementation of the achievements of the mind and heart of Donat Semenovich in the practice of domestic medicine. A unique event in science — the discovery (officially recognized) of the law of philosophy, of course, he applied to understand and describe the history of Russia. A lot of «heart» was spent by the patriot D. S. Sarkisov on this understanding and description!
Keywords
Full Text

About the authors
Institute Of General Pathology And Pathophysiology; Russian Medical Academy of Continuous Professional Education
Author for correspondence.
Email: lrrp@mail.ru
ORCID iD: 0000-0001-9686-8995
SPIN-code: 6667-6791

Russian Federation, 8, Baltiyskaya st., Moscow, 125315; 2/1, Barrikadnaya st., Moscow, 125993

PhD in Biology, Professor, leading research associate
References
Цит. По: Черниговский В.Н. Интероцепция. ― Л.: Наука, 1985. ― 413 с. [Cit. po Chernigovskii VN. Interotseptsiia. Leningrad: Nauka; 1985. 413 р. (In Russ).]
Garcés M, Finkel L. Emotional theory of rationality front. Front Integr Neurosci. 2019;13:11. doi: 10.3389/fnint.2019.00011.
Пушкин А.С. Сочинения. В 3 т. Т.3. ― М.: Художественная литература, 1985. ― С. 443. [Pushkin AS. Sochineniia. Vol. 3. Moscow: Khudozhestvennaia literature; 1985. Р. 443. (In Russ).]
Юдин С.С. Речь на учредительном заседании Академии медицинских наук СССР 20 декабря 1944 г. В кн.: Вопросы военно-полевой хирургии и переливания посмертной крови. ― М.: Медгиз, 1960. ― С. 8. [Iudin SS. Rech' na uchreditel'nom zasedanii Akademii meditsinskikh nauk SSSR 20 dekabria 1944 g. In: Voprosy voenno-polevoi khirurgii i perelivaniia posmertnoi krovi. Moscow: Medgiz; 1960. Р. 8. (In Russ).]
Павлов И.П. Об уме вообще. В кн.: Рефлекс свободы. ― СПб.: Питер, 2011. ― С. 105−110. [Pavlov IP. Ob ume voobshche. In: Refleks svobody. St. Petersburg: Piter; 2011. Р. 105−110. (In Russ).]
Пушкин А.С. Сочинения. В 3 т. Т.2. ― М.: Художественная литература, 1985. ― С. 442−443. [Pushkin AS. Sochineniia. Vol. 2. Moscow: Khudozhestvennaia literature; 1985. Р. 442−443. (In Russ).]
Менделеев Д. Основы химии. 9-е (посмертное) изд., просмотр. и доп. Т.1. ― М.-Л: Гос. изд-во, 1927−1928. ― С. 50. [Mendeleev DI. Osnovy himii. 9th ed. revised and updated. Vol. 1. Moscow-Leningrad: Gos. izd-vo; 1927. Р. 50. (In Russ).]
Чехов А.П. Скучная история. В сб.: Полное собрание сочинений и писем в 30 т. Сочинения. Т.7. ― М.: Наука, 1985. ― С. 263. [Chehov AP. Skuchnaia istoriia. In: Polnoe sobranie sochinenii i pisem. Sochineniia. Vol. 7. Moscow: Nauka; 1895. Р. 263. (In Russ).]
Пирогов Н.И. Вопросы жизни. В сб.: Избранные педагогические сочинения. ― М.: Педагогика, 1985. ― С. 38−47. [Pirogov NI. Voprosy zhizni. In: Izbrannye pedagogicheskie sochineniia. Moscow: Pedagogika; 1985. Р. 38−47. (In Russ).]
Юдин С.С. Размышления хирурга. ― М.: Медицина, 1968. ― С. 20−65. [Iudin SS. Razmyshleniia khirurga. Moscow: Meditsina; 1968. Р. 20−65. (In Russ).]
Дарвин Ч. Воспоминания о развитии моего ума и характера. В сб.: Сочинения. Т.9. ― М.: Изд-во АН СССР, 1959. ― С. 42−128. [Darvin Ch. Vospominaniia o razvitii moego uma i kharaktera. In: Sochineniia. Vol. 9. Moscow: Izd-vo AN SSSR; 1959. Р. 42−128. (In Russ).
Саркисов Д.С. Рекомбинации как механизм многообразия в явлениях природы. ― М., 1999. ― 372 с. [Sarkisov DS. Rekombinatsii kak mekhanizm mnogoobraziia v iavleniiakh prirody. Moscow; 1999. 372 р. (In Russ).]
Саркисов Д.С. «Закон комбинационных преобразований». Диплом Международной академии авторов научных открытий и изобретений № А-296 от 17.10. 2002 с приоритетом от 28.12.1991 г. [Sarkisov D.S. "Zakon kombinacionnyh preobrazovanij". Diplom Mezhdunarodnoj akademii avtorov nauchnyh otkrytij i izobretenij № A-296 ot 17.10. 2002 s prioritetom ot 28.12.1991 g. (In Russ)].
Энгельс Ф. Диалектика природы. ― М., 1948. ― С. 42. [Engel's F. Dialektika prirody. Moscow; 1948. Р. 42. (In Russ).]
Высоцкий В.С. Песня о вещей Касандре. В сб.: Песни. Т.1. ― Екатеринбург, 1998. ― С. 138. [Vysotskii VS. Pesnia o veshchei Kasandre. In: Pesni. Vol. 1. Ekaterinburg; 1998. Р. 138 (In Russ).]
Supplementary files
There are no supplementary files to display.