Visual Acuity Charts: Analytical Review, Basic Terms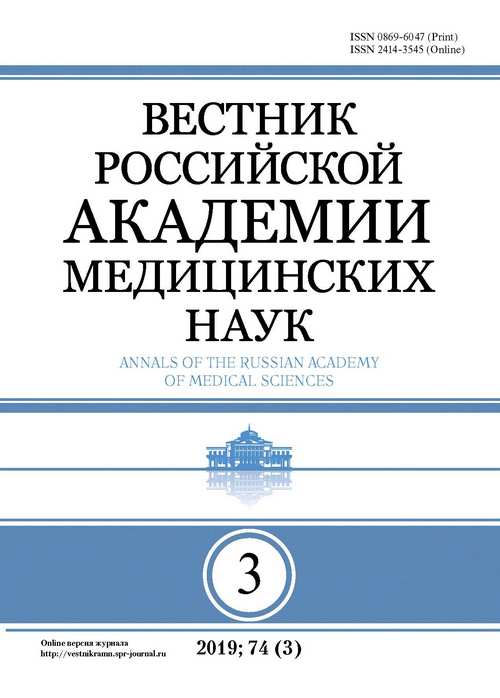 Authors: Gracheva M.A.1, Kazakova A.A.1,2, Pokrovskiy D.F.2, Medvedev I.B.2
Affiliations:

Institute for Information Transmission Problems (Kharkevich Institute) Russian Academy of Sciences
Pirogov Russian National Research Medical University

Issue: Vol 74, No 3 (2019)
Pages: 192-199
Section: OPHTHALMOLOGY: CURRENT ISSUES
Abstract
The review is dedicated to the visual acuity charts for assessment vision at far. The first part of the review provides definitions of basic terms:
optotypes, step of the chart (change in the sign size from line to line), chart design; also, termination rules for measurement procedure and the main
measuring units (logMAR, decimal units) are discussed. The second part of the paper provides historical review of charts development, starting
from the beginning of the XIX century. The most wide spread visual acuity charts are described: Snellen chart, Sivtsev-Golovin chart, ETDRS
chart, Lea chart, etc. The features of their structure and the optotypes used are discussed, taking into account their usefulness, practicality and
feasibility in children vision assessment. Charts compliance with the standard in view of recommendations about optotypes properties and optotypes
distribution on the chart field are reviewed. A special attention is drawn to the modern tendencies in optotypes development in order to obtain better
repeatability of visual acuity assessment.
Keywords

Maria A. Gracheva
Institute for Information Transmission Problems (Kharkevich Institute) Russian Academy of Sciences
Email: mg.iitp@gmail.com
ORCID iD: 0000-0003-0196-148X
SPIN-code: 1164-7489

Russian Federation, Moscow
PhD
Anna A. Kazakova
Institute for Information Transmission Problems (Kharkevich Institute) Russian Academy of Sciences; Pirogov Russian National Research Medical University
Author for correspondence.
Email: AnneKazakova@mail.ru
ORCID iD: 0000-0002-5184-5316
SPIN-code: 2648-5849

Russian Federation, 19 bld 1, Bolshoy Karetniy pereulok, 127051 Moscow
MD
Dmitry F. Pokrovskiy
Pirogov Russian National Research Medical University
Email: dfpokrovskiy@gmail.com
ORCID iD: 0000-0002-5475-0398
SPIN-code: 6487-5793

Russian Federation, Moscow
MD, PhD, assistant professor
Igor B. Medvedev
Pirogov Russian National Research Medical University
Email: glazmed@list.ru
ORCID iD: 0000-0001-9155-8736
SPIN-code: 5779-2406

Russian Federation, Moscow
MD, PhD, Professor
Chaplin PK, Bradford GE A historical review of distance vision screening eye charts: what to toss, what to keep, and what to replace. NASN School Nurse. 2011;26(4):221−228. doi: 10.1177/1942602X11411094.
NAS-NRC. Recommended stardard procedures for the clinical measurement and specification of visual acuity. Report of working group 39. Committee on vision. Assembly of Behavioral and Social Sciences, National Research Council, National Academy of Sciences, Washington, D.C. Adv Ophthalmol. 1980;41:103−148.
Hazel CA, Elliott DB. The dependency of LogMAR visual acuity measurements on chart design and scoring rule. Optom Vis Sci. 2002;79(12):788−792. doi: 10.1097/00006324-200212000-00011.
Рожкова Г.И., Матвеев С.Г. Зрение детей: проблемы оценки и функциональной коррекции. ― М.: Наука, 2007. ― 314 с.
International Council of Ophthalmology. Visual acuity measurement standard [Internet]. 1984 [cited 1984 October 5]. Available from: http://www.icoph.org/dynamic/attachments/resources/icovisualacuity1984.pdf.
Riggs LA. Visual acuity. In: Vision and visual perception; Graham CH. (ed). New York: Wiley; 1965. рp. 321–349.
Hamm LM, Yeoman JP, Anstice NS, Dakin SC. The Auckland optotypes : an open-access pictogram set for measuring recognition acuity. J Vis. 2018;18(3):13. doi: 10.1167/18.3.13.
Rozhkova G, Lebedev D, Gracheva M, Rychkova S. Optimal optotype structure for monitoring visual acuity. J Latv Acad Sci. 2017;71(5):327−338. doi: 10.1515/prolas-2017-0057.
Hyvärinen L, Näsänen R, Laurinen P. New visual Acuity test for pre-school children. Acta Ophthalmol. 1980;58(4):507−511. doi: 10.1111/j.1755-3768.1980.tb08291.x.
Рожкова Г.И., Белозеров А.Е., Лебедев Д.С. Измерение остроты зрения: неоднозначность влияния низкочастотных составляющих спектра Фурье оптотипов // Сенсорные системы. ― 2012. ― Т.26. ― №2. ― С. 160–171.
Рожкова Г.И., Грачева М.А., Лебедев Д.С. Оптимизация тестовых знаков и таблиц для измерения остроты зрения. / Материалы научной конференции офтальмологов «Невские горизонты-2014» . ― СПб., 2014. ― С. 563−567.
Candy TR, Mishoulam SR, Nosofsky RM, Dobson V. Adult discrimination performance for pediatric acuity test optotypes. Invest Ophthalmol Vis Sci. 2011;52(7):4307−4313. doi: 10.1167/iovs.10-6391.
Shamir RR, Friedman YG, Joskowicz L, et al. The influence of varying the number of characters per row on the accuracy and reproducibility of the ETDRS visual acuity chart. Graefes Arch Clin Exp Ophthalmol. 2016;254(5):971–976. doi: 10.1007/s00417-015-3252-3.
Bailey IL, Lovie JE. New design principles for visual acuity letter charts. Am J Optom Physiol Opt. 1976;53(11):740−745. doi: 10.1097/00006324-197611000-00006.
Рожкова Г.И. LogMAR для остроты зрения хуже, чем лошадиная сила для мощности электрической лампочки // Сенсорные системы. ― 2017. ― Т.31. ― №1. ― С. 31–43.
Рожкова Г.И. Есть ли реальные основания считать таблицы ETDRS «золотым стандартом» для измерений остроты зрения? // Известия Российской Военно-медицинской академии. ― 2018. ― Т.37. ― №2. ― С. 120−123.
Holladay JT. Proper method for calculating average visual acuity. J Refract Surg. 1997;13(4):388–391. doi: 10.3928/1081-597X-19970701-16.
Elliott DB. The good (logMAR), the bad (Snellen) and the ugly (BCVA, number of letters read) of visual acuity measurement. Ophthalmic Physiol Opt. 2016;36(4):355−358. doi: 10.1111/opo.12310.
Wild JM, Hussey MK. Some statistical concepts in the analysis of vision and visual acuity. Ophthalmic Physiol Opt. 1985;5(1):63−71. doi: 10.1111/j.1475-1313.1985.tb00637.x.
Tsou BC, Bressler NM. Visual acuity reporting in clinical research publications. JAMA Ophthalmol. 2017;135(6):651−653. doi: 10.1001/jamaophthalmol.2017.0932.
Головин С.С., Сивцев Д.А. Шрифты для измерения зрения на близком расстоянии. ― М., 1928.
Colenbrander A. The historical evolution of visual acuity measurement. Vis Impair Res. 2008;10(2–3):57–66. doi: 10.1080/13882350802632401.
Snellen H, Graham CH. Probebuchstaben zur bestimmung der sehschärfe: Test letters for determining visual acuity. Utrecht; 1862. 19 p.
Bennett AG. Ophthalmic test types. A review of previous work and discussions on some controversial questions. Br J Physiol Opt. 1965;22(4):238−271.
Linksz A. The development of visual standards: Snellen, Jaeger, and Giraud-Teulon. Bull N Y Acad Med. 1975;51(2):277−285.
de Haan V. Onderzoekingen naar de invloed van de leeftijd op de gezichtsscherpte Research on the influence of age on visual acuity [Doctoral Dissertation]. Utrecht; 1862.
Gibson SA, Sanderson HF. Observer variation in ophthalmology. British J Ophthalmol. 1980;64(6):457−460. doi: 10.1136/bjo.64.6.457.
McGraw P, Winn B, Whitaker D. Reliability of the Snellen chart. BMJ. 1995;310(6993):1481–1482. doi: 10.1136/bmj.310.6993.1481.
Ferris FL 3rd, Kassoff A, Bresnick GH, Bailey I. New visual acuity charts for clinical research. Am J Ophthalmol. 1982;94(1):91−96. doi: 10.1016/0002-9394(82)90197-0.
Green J. On a newseries oftest-letters fordetermining the acuteness of vision. Trans Am Ophthalmol Soc. 1868;1(4−5):68−71.
Ogle KN. On the problem of an international nomenclature for designating visual acuity. Am J Ophthalmol. 1953;36(7):909−921. doi: 10.1016/0002-9394(53)92172-2.
Sloan LL. New test charts for the measurement of visual acuity at far and near distances. Am J Ophthalmol. 1959;48:807−813. doi: 10.1016/0002-9394(59)90626-9.
Sehscharfenbestimmung. Prufung fur Gutachten (DIN58220). DIN Deutsches Institut fur Normung e.V. (Ed.). DIN Taschenbuch 177, Berlin, Beuth-Verlag, 1991.
Холина А. Новая таблица для исследования остроты зрения // Русский офтальмологический журнал. ― 1930. ― Т.11. ―№1. ― С. 42–47.
Coates WR. Visual acùity and test letters, transactions of the Institute of ophthalmic opticians, III, 1935. In: Bennett AG. Ophthalmic test types. British J Physiolog Optics. 1965;22:238.
Woodruff EW. Visual acuity and the selection of test letters. In: Some Recent Advances in Ophthalmic Optics. London: Hatton Press; 1947. pp. 59–70.
Plainis S, Tzatzala P, Orphanos Y, Tsilimbaris MK. A modified ETDRS visual acuity chart for European-wide use. Optom Vis Sci. 2007;84(7):647−653. doi: 10.1097/OPX.0b013e3180dc9a60.
Test charts for determining distance visual acuity: BS 4274-1968. British Standards Institute, London; 1968.
Bailey IL, Lovie-Kitchin JE. Visual acuity testing. From the laboratory to the clinic. Vision Res. 2013;90:2–9. doi: 10.1016/j.visres.2013.05.004.
Kassoff A; Diabetic Retinopathy Study Research Group. Design of a new visual acuity chart (modified Bailey–Lovie). Investigative Ophthalmology and Visual Science. 1979;18:S219.
Хювяринен Л. Зрение у детей: нормальное и с нарушениями. / Пер. с англ. Е.В. Бобровой, С.В. Куликовой. ― СПб.: Петербург − XXI век, 1996. ― 71 с.
Mercer ME, Drover JR, Penney KJ, et al. Comparison of Patti Pics and Lea Symbols. Optom Vis Sci. 2013;90(3):236−241. doi: 10.1097/OPX.0b013e3182825eb7.
Dobson V, Clifford-Donaldson CE, Miller JM, et al. A comparison of Lea Symbol vs ETDRS letter distance visual acuity in a population of young children with a high prevalence of astigmatism. J AAPOS. 2009;13(3):253−257. doi: 10.1016/j.jaapos.2009.01.007.
Becker R, Hübsch S, Gräf MH, Kaufmann H. Examination of young children with Lea symbols. Br J Ophthalmol. 2002;86(5):513−516. doi: 10.1136/bjo.86.5.513.
Singman EL, Matta NS, Tian J, Silbert DI. Comparing visual acuity measured by Lea Symbols and Patti Pics. Am Orthopt J. 2015;65(1):94−98. doi: 10.3368/aoj.65.1.94.
Sailoganathan A, Siderov J, Osuobeni E. A new Gujarati language logMAR visual acuity chart: development and validation. Indian J Ophthalmol. 2013;61(10):557−561. doi: 10.4103/0301-4738.121069.
Negiloni K, Mazumdar D, Neog A, et al. Construction and validation of logMAR visual acuity charts in seven Indian languages. Indian J Ophthalmol. 2018;66(5):641−646. doi: 10.4103/ijo.IJO_1165_17.
Патент РФ на изобретение RU № 2447826. Лебедев Д.С., Белозеров А.Е., Рожкова Г.И. Оптотипы для точной оценки остроты зрения. Доступно по: https://patentinform.ru/inventions/reg-2447826.html. Ссылка активна на 13.02.2019.
Коскин СА. Система определения остроты зрения в целях врачебной экспертизы: Дис. … докт. мед. наук. ― Санкт-Петербург, 2009. ― 178 с. Доступно по: https://search.rsl.ru/ru/record/01004294992. Ссылка активна на 26.01.2019.
Росляков В.А. Новые таблицы для измерения остроты зрения: Комментарий к Первому международному стандарту и его реализации // Рус. офтальмол. журн. ― 2001. ― Т.2. ― №1. ― С. 36−38.
Розенблюм Ю.З., Проскурина О.В. Острота зрения, рефракция и аккомодация у детей. Зрительные функции и их коррекция у детей: руководство для врачей. / Под ред. С.Э. Аветисова, Т.П. Кащенко, А.М. Шамшиновой. ― М.: Издательство «Медицина», 2005. ― 872 с.
Kazakova A, Gracheva M. Comparison of four charts for visual acuity in view of repeatability. Proc. of 10th Conference Of The Lithuanian Neuroscience Association. LNA and 2nd International Symposium On Visual Physiology, Environment and Perception. Vispep; 2018. p. 48.
Малюгин Б.Э., Соболев Н.П., Фомина О.В. Анализ функциональных результатов имплантации новой модели трифокальной интраокулярной линзы // Офтальмохирургия. ― 2017. ― №4. ― С. 6−14. doi: 10.25276/0235-4160-2017-4-6-14.
Milling A, Newsham D, Tidbury LP, et al. The redevelopment of the Kay picture test of visual acuity. Br Ir Orthopt J. 2016;13(6):14−21.
Hamm LM, Anstice NS, Black JM, Dakin SC. Recognition acuity in children measured using the Auckland optotypes. Ophthalmic Physiol Opt. 2018;38(6):596−608. doi: 10.1111/opo.12590.
Frisén L. Vanishing optotypes. New type of acuity test letters. Arch Ophthalmol. 1986;104(8):1194−1198. doi: 10.1001/archopht.1986.01050200100060.
Shah N, Dakin SC, Dobinson S, et al. Visual acuity loss in patients with age-related macular degeneration measured using a novel high-pass letter chart. Br J Ophthalmol. 2016;100(10):1346−1352. doi: 10.1136/bjophthalmol-2015-307375.
Anstice NS, Thompson B. The measurement of visual acuity in children: an evidence-based update. Clin Exp Optometry. 2014;97(1):3−11. doi: 10.1111/cxo.12086.
Adoh TO, Woodhouse JM. The Cardiff acuity test used for measuring visual acuity development in toddlers. Vision Res. 2003;34(4):555−560. doi: 10.1016/0042-6989(94)90168-6.