International Aspects of the COVID-19 Infodemic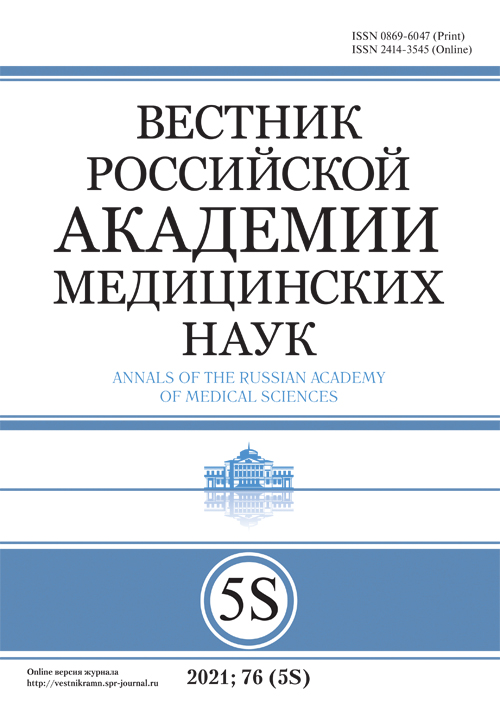 Cite item
Abstract
At present, the speed and scale of the dissemination of false health information has increased significantly, due to the Internet and social networks, which has become a serious problem and challenge for the world's public health systems. The issue of spreading implausible news has become most acute against the background of the COVID-19 pandemic. Since February 2020, the World Health Organization has introduced the term "infodemiс", which characterizes the rapid growth of unreliable and false reports of a pandemic by analogy with the spread of the virus. The purpose of this article is to study the issues of the emergence and ways of spreading misinformation about health, to consider approaches for taking effective response measures in the conditions of infodemiс. The article was prepared using a systematic review of research publications based on strict selection criteria in the bibliographic databases PubMed, ScienceDirect, as well as online resources that addressed the issues of dissemination and countering false information in the field of healthcare. Countering disinformation needs to be done through correcting information, purposeful refutations based on evidence, implementing initiatives to improve the media literacy of the population, as well as by improving the supervision of social networks. Coordinated interaction between governmental and international organizations, the scientific community, the media, and global Internet social media platforms is crucial in this process.
Keywords
Full Text
The main text of the article
The Internet and social media platforms have taken one of the leading places in the life of a modern person, changing the communication environment, ways of receiving and exchanging information. More than 1 billion queries on health-related topics are performed daily in the Google search engine [1] and every twentieth search query on Google refers to this information [2].
Unlike traditional media such as radio and television, the influence of the Internet and social networks is distinguished by the ability to individually target the user, the speed and level of automation of information dissemination. Each user of the Internet, social networks and instant messengers can not only receive information, but also share it in record time.
Health promotion researchers and public health professionals are currently paying significant attention to the potential of the Internet and social media as a tool for disseminating credible medical materials in the community.
Section 1
Disinformation about health and its consequences
The spread of disinformation is not a new phenomenon, at least since the first days of printing. The term "fake news", which is widely known today, was first coined in 1925 by E. McKernon, who published the article "Fake News and the Consumer" in Harper's Magazine. In his publication, the author spoke about the expansion of misinformation in news feeds and the speed of spread of fake news [3].
Health misinformation can be defined as false claims related to human health that have no evidence and can be refuted by scientific research. B. Swire-Thompson and D. Laser define disinformation about science and health as information that contradicts the current consensus of the scientific community regarding the phenomenon in question. According to this definition, what is believed to be true and false is constantly changing as new evidence and research results emerge [4].
The problem of health misinformation is most acute in responding to outbreaks of infectious diseases, as well as in the fight against chronic diseases, which significantly impedes health education and the provision of health services to the population, as well as causes significant economic damage to health systems. An example of the economic burden is the 2013 New York City Department of Health and Mental Hygiene response to an outbreak of measles, which amounted to about US $ 395,000 and an additional 10,000 additional hours spent by medical staff [5].
It is worth noting that the development of the Internet has brought about significant fundamental informational changes. In 2013, the World Economic Forum warned that potential "digital forest fires" are causing "viral spread" of deliberately or unintentionally misleading information. [6] Although, the phenomenon of spreading disinformation during outbreaks of the disease has been known since the Middle Ages [7]. Wen-Ying Sylvia Chou, Program Director of Communication and Health Informatics Research at the National Cancer Institute (NCI) and National Institutes of Health (NIH), explained that the rampant dissemination of information, especially in the online ecosystem, makes it much more difficult to design and implement strategies. medical literacy [8].
EHealth literacy - e-health is based on the concepts of health literacy and data from the media, the ability of a person to search, understand and evaluate health information from electronic resources, and reasonably make informed medical opinions to address health problems in daily activities [9]. Research has shown that low medical literacy generally affects the response and ability of a patient with chronic illness to later cope with their health problems and associated fears [10], and is independently associated with unwanted health outcomes including hospitalization, mortality, and economic costs associated with medical services [11].
In the health sector, much attention is paid to spreading misinformation about immunization, and social media is a powerful catalyst for the "anti-vaccine movement". The roots of the anti-vaccination movement can be traced back to the 18th century in France, when smallpox vaccinations were outlawed after publicly attributed to the outbreak in Paris [12, 13]. The global anti-vaccination movement is also present in the modern world, exerting a significant influence on public health. In 1998, British physician Andrew Wakefield presented a study published in The Lancet that found a link between the measles, mumps and rubella (MMR) vaccine and the onset of autism symptoms [14]. The study was later rebutted and withdrawn, but due to widespread dissemination of information, it contributed to a sharp drop in MMR vaccination coverage and a resurgence of measles in Western countries.
By encouraging people not to vaccinate their children, this movement has also been linked to recent outbreaks of measles in countries such as the UK, USA, Germany and Italy [15, 16]. The World Health Organization (WHO) in 2019 canceled measles elimination status in four European countries: Albania, the Czech Republic, Greece and the United Kingdom [17]. In recent years, despite significant efforts by doctors and policymakers to educate doctors and policy-makers about the need and safety of vaccinations, the misinformation about the MMR vaccine-autism link found in the Wakefield study continues to exist thanks to social media.
In the article "L '" exceptionnalité "d'Ebola et les" réticences "populaires en Guinée-Conakry. Réflexions à partir d'une approche d'anthropologie symétrique ", published in 2015 in the journal Anthropologie & Santé, Sylvain Landry Faye cites one example of disinformation about death from the viral Ebola fever that has been interpreted by society as a sign of mystical punishment or curse caused by theft adultery. Such rumors prompted the public not to believe in the reality of the disease and to disregard the response strategy developed by the state and its partners to end the epidemic, according to other rumors, Ebola treatment centers were portrayed as places for the sale of organs and bodies. [18]
Section 2
Formation and development of infodemic
The prevalence and persistence of medical misinformation justifies a thorough and systematic review of the published literature on the nature and mechanisms of its dissemination.
Considering the question of what are the main ways in the Internet disinformation reaches the user, the following main sources can be distinguished:
- by direct access of users to online sources - specific Internet sites or blogs;
- by searching for information using search engines (Google, Yandex, Yahoo, etc.).
- by browsing resources based on content created by users - social networking platforms (Facebook, Twitter, Instagram, YouTube, etc.), sites of edited content (Wikipedia, etc.), instant messengers (WhatsApp, Telegram, etc.);
- mobile applications related to health and healthy lifestyle.
In the context of the novel coronavirus disease (COVID-19) pandemic, the flow of misinformation in health news can be compared to an epidemic. People all over the world are forced to stay at home and access the Internet to find work and stay in touch with others. As the COVID-19 outbreak continues, the need for disease information, prevention and risk communication increases [19].
Courier Unesco published The health crisis: Fertile ground for disinformation, which notes that COVID-19, a disease unknown until 2020, has caused an unprecedented global health crisis. Many questions about this new virus still remain unanswered by scientists, including the nature of the immunity of those infected, the seasonality of the virus and its ability to mutate. The community's lack of knowledge about this disease and its development fuels the "thirst" for information. This leads to the spread of rumors, fake news and misinformation, with social media acting as a "sounder" [20].
It is worth noting that information about severe acute respiratory diseases that are difficult to treat spread much faster than the virus from social and private unfiltered networks such as WhatsApp, Facebook, Twitter, YouTube, TikTok. etc. A study by the Bruno Kessler Foundation in Italy found that an average of 46,000 new messages appeared on Twitter every day in March 2020, related to misleading information about the pandemic. [21]
Basically, such information about the disease is often formed from preliminary observations and, therefore, is unreliable and speculative. However, this leads to a lot of confusion, panic attacks and anxiety among citizens. WHO recently called this situation "infodemic" [22]. The phenomenon called "infodemic" stood out precisely in the context of the COVID-19 pandemic. This term refers to "a significant increase in the amount of information related to a particular topic, which can grow exponentially in a short period of time due to a specific incident, such as the current pandemic [23].
The COVID-19 infodemic came as no surprise. In 2018, Heidi Larson, founding director of the Vaccine Confidence Project at the London School of Hygiene & Tropical Medicine, suggested that the impact of the next major outbreak would be amplified by "emotional contagion" that would be made available digitally [24]. She based her prognosis on epidemiological studies showing that public confidence in vaccines declined significantly between 2015 and 2018 [25, 26]. Previous research has shown that through social media portals, people expose much more lies than evidence-based information [27, 28, 29]. A two-day analysis of 1,000 tweets circulated on Twitter (published in February 2020) showed that false information was posted more often than scientific evidence or fact-checking tweets. [30]
"We are not just fighting a pandemic - we are fighting an infodemia," said WHO CEO Tedros Adhanom Ghebreyesus at the Munich Security Conference 2020 [31] and on June 29, WHO officially launched a conversation about the global impact and management of infodemics at its 1- th conference on infodemiology, to which international experts from various scientific and political circles were invited [32].
Human responses to highly infectious diseases can lead to fear, stress, anxiety, insecurity and biased behavior, especially when an infectious disease outbreak occurs suddenly and rapidly, resulting in a pandemic and death [33]. Fear and anxiety can be a "potential source" of SARS transmission [34].
For example, in the United Kingdom, unfounded theories have been circulating in which 5G mobile phone technology has been accused of spreading the new coronavirus. As a result, people who believed in this misconception set fire to almost 100 mobile phone towers and attacked the employees of the telephone company. [35] In Iran, where fake news circulated that drinking alcohol would provide protection against COVID-19 or kill the coronavirus, more than 700 people have died after drinking alcohol of unknown origin contaminated with methanol. [36]
Fake news, which is usually spread by like-minded groups, is easily consumed and is considered "well-collected" information. Voice messages and texts are often attributed to individuals, authorities, or health care providers who use their false credentials to suggest simple solutions, such as regularly drinking hot or salt water to disinfect the throat. At the same time, the epidemic has led to the proliferation of images and videos that have been specially manipulated or taken out of context. For example, in a false attempt to explain the origin of the pandemic and its spread, Internet users across the continent spread stories of a Western conspiracy against Africa. This was done, inter alia, by intercepting the words of the Secretary-General of the United Nations - Antonio Guterres, who, in an interview with Radio France Internationale (RFI) on March 27, 2020, warned that COVID-19 could lead to death among millions of people living in Africa. if you do not immediately respond to the situation. Rumors of vaccinations funded by the Bill & Melinda Gates Foundation to control the African population also spread super fast. This information was not only deliberately false, but also deliberately misled millions of readers [37].
Thus, several key problems of the COVID-19 infodemic can be identified: dangerous hoaxes - for example, "washing hands does not help" or "coronavirus is dangerous only for the elderly"); Conspiracy theories - for example, conspiracies and myths about 5G installations spreading COVID-19 and leading to attacks on masts, or about a particular ethnic or religious group behind the spread of COVID-19; illegal incitement to hatred - for example, the alarming rise in racist and xenophobic content related to COVID-19; fraudulent activities - for example, selling "miracle foods" with unconfirmed health claims; cybercrime - for example, hacking / phishing using COVID-19-related links to distribute malware.
Section 3
Confronting infodemic
Immediately following the declaration of COVID-19 as a public health emergency of international concern, the WHO Risk Communication Team launched a new information platform called the WHO Information Network for Epidemics (EPI-WIN) to share specialized information with specific target in groups. Sylvie Briand, Director of Infectious Risk Management at WHO's Health Emergencies Program and developer of WHO's strategy for combating infodemic risk, said in an interview with The Lancet: "We know that every outbreak will be accompanied by a kind of information tsunami containing misinformation and rumors" [38]. In July 2020, WHO, recognizing the importance of responding to infodemia, held the first scientific conference on this topic [39]. The event was attended by 110 professionals who concluded that infodemia requires a coordinated and interdisciplinary response. In the same way that health authorities turn to the science of epidemiology to make decisions in response to a pandemic, evidence-based tools and interventions are needed to counter infodemia, based on the science of managing infodemia - "infodemiology" [40]. In this context, four directions have been identified for managing infodemia [41]:
1) information monitoring (supervision);
2) strengthening the capacity of digital health and scientific literacy;
3) encouraging processes to improve the quality of information, such as fact-checking and peer review;
4) accurate and timely knowledge sharing, minimizing factors that can cause distortion, such as political or commercial interests.
The European Commission also indicated that the COVID-19 pandemic, accompanied by a massive wave of false and misleading information, dangerous hoaxes with false claims, conspiracy theories and consumer fraud, have jeopardized public health. To confront actors who are trying to exploit the crisis and risk the lives of citizens by spreading propaganda and hatred, the European Council, on March 26, 2020 in Brussels, made a joint statement on cooperation with the international community and external partners in the fight not only against the global pandemic COVID-19 , but also by infodemia [42]. Building on the 2018 Action Plan to Combat Disinformation [43], the European Commission proposed to clearly differentiate between the different forms of false or misleading content and to calibrate the relevant information. To this end, it is important to learn to distinguish between illegal content and content that is harmful, but not illegal. It is important to determine whether there is an intent to cheat, cause public harm, or obtain economic benefit, if there is no such intent, for example, when citizens unknowingly share false information with friends and family, then the content may be considered disinformation; on the contrary, and as defined in the European Commission Action Plan of April 2018 [44], the presence of such an intent qualifies the content as disinformation. Manipulation activities [45], such as coordinated use of fake or inaccurate accounts, automated bots, and other ways to artificially increase the popularity of content to prevent harm to the community, should be clearly defined. Thus, the European Union, for its part, offers:
1) cooperation between the institutions of the European Union and member states to ensure and harmonize efforts to optimize and strengthen capacity in the fight against disinformation [46, 47];
2) cooperation with third countries and international partners for the timeliness, consistency and "transparency" of communication of the audience around the world, especially in the immediate vicinity of the European Union [48]. Cooperation with the G7 Rapid Response Mechanism, NATO and other organizations will lead to increased information exchange, interaction, which will accelerate the exchange of information and open doors for further joint activities [49];
3) increasing the transparency of online platforms in relation to disinformation, namely, cooperation with social media platforms should be a key element in developing a comprehensive assessment of the problem and an effective response to "infodemia". Earlier, online platforms Google, Facebook, Twitter and Microsoft announced that they have made changes to their policies to combat the threat of COVID-19 disinformation, in the form of disseminating accurate and authoritative data on COVID-19 from WHO, national health authorities and professional media. information;
4) the strengthening of the role of online platforms during the crisis should deepen the work to combat the risks caused by the crisis. The European Commission intends to establish a flexible COVID-19 disinformation-related monitoring and reporting program under the Code for the WhatsApp and TikTok platforms, which are not currently signed into the Code. Additionally, the European Regulators Group for Audiovisual Media Services (ERGA) is expanding the remit of its disinformation subgroup to include an assessment of how platforms are responding to emergencies [50];
5) supporting national and regional disinformation research centers within the European Digital Media Observatory [51] with the aim of creating a cross-border and multidisciplinary community that will work with relevant stakeholders to identify, analyze and identify potential disinformation threats, including in the field of COVID -nineteen;
6) ensuring freedom of expression and pluralistic democratic discussions is important, since the problems associated with freedom of speech were a kind of signal during the crisis. Access to information was restricted by journalists, civil society organizations and academia, and such access was unjustifiably delayed, leading to erroneous accusations of disseminating disinformation. [52] In addition to these efforts, the Commission intends to continue to co-finance independent projects in the areas of journalism, media freedom and pluralism;
7) empowerment, raising awareness of citizens to promote information from authoritative sources. Society should understand that decisions must be based on the advice of scientists and health professionals. Particular attention should be paid to vulnerable groups, such as young people and children, who are at higher risk of being misled and, as a consequence, exposed to more dangerous situations. This includes promoting citizen media and information literacy, including critical thinking and the ability to detect misinformation;
8) Protecting public health and consumer rights - At the request of the Commission's call, the platforms removed millions of misleading advertisements related to illegal or unsafe products. [53] The Commission coordinated the verification ("sweep") of the websites. The study by the Consumer Protection Cooperation (CPC) Network included both high-level validation of online platforms and in-depth analysis of specific advertisements and websites related to products that have grown in demand due to the virus. As a result, platforms have removed or blocked millions of misleading advertisements or product listings.
In turn, the Johns Hopkins Bloomberg School of Public Health in March 2021 published a report "National Priorities to Combat Misinformation and Disinformation for COVID-19 and Future Public Health Threats: A Call for a National Strategy", in which the authors emphasized its focus on conflicting reports and vigorous subversion that diminishes trust in public health services, heightens the belief in false medical treatments and politicizes public health measures to contain the spread of the disease [54]. Much attention was paid to the emerging "information voids" that are easily filled with false or misleading information and become targets for disinformation. As a result, the Johns Hopkins Bloomberg School of Public Health's Health Security Center suggests using several components to combat infodemia:
1) create inter-agency national security measures that prioritize the management of public health disinformation, from both domestic and international sources, to prevent disinformation campaigns;
2) establish a national commission that will provide neutral, evidence-based guidance and recommendations for improving the health communication landscape;
3) encourage active and transparent intervention by social media and news companies to identify, remove and control the dissemination and limitation of sources of false information;
4) prioritize public health risk communication at the federal and local levels in public health departments and academic research communities by including message-specific training and resources, and by increasing staffing, funding and research support;
5) strengthen coordination between public health experts and public information sources, including social media platforms and media, to increase the dissemination of accurate information across multiple channels;
6) protect and promote knowledge about eHealth and digital literacy through a variety of sources, including schools, community organizations, social media, the media, to help consumers of information choose reliable data sources and raise their awareness of tactics and approaches to disinformation;
7) modernize resources for publicly verifying questionable content by developing a robust fact-checking infrastructure with support, training and guidelines for fact-checking organizations;
8) ensure multisectoral collective collaboration involving social networks, the media, government, health authorities, scientists, the public to develop a national strategy to combat public health disinformation;
9) enhance coordination between various government stakeholders and conduct intergovernmental analysis of efforts and responsibilities to manage health-related misinformation.
As the SARS-CoV-2 virus spreads and medical misinformation, rumors, and semi-confirmed unfiltered channel conspiracy theories increase, on July 29, 2020, Roundtable on Health Literacy held an open workshop [55] to explore the challenges posed by the spread of medical misinformation in links with the pandemic. The virtual seminar explored the role of fact checking organizations (FCOs) and the technology industry in combating misinformation, the social psychology behind its dissemination, and health literacy strategies to support ongoing interdisciplinary work. Based on her research, Nat Gyenes, director of the Digital Health Lab at Meedan, explained that there are more Internet users worldwide than people with access to basic health services, and more than 80% of Internet users search for health information on social media [56]. With these numbers in mind, in early 2020, Meedan created a team of infectious disease experts, health literacy specialists, epidemiologists, pandemic prevention specialists and vaccine researchers to work directly with FCOs and local news departments to provide contextualization when requested about the latest. scientific research related to the COVID-19 pandemic. For example, Meedan and WhatsApp are currently working with fact-checking services to create "text bots" to make truthful information available to different communities. This methodology is important both for fact-checking processes and for improving health literacy.
An abundance of implausible information has prompted the French office of Africa Check from the very beginning of the epidemic to fight infodemia, using specialists and researchers to check facts and confirm various theories. The organization's website in Dakar has published about fifty articles related to misinformation about COVID-19. [57]
An avalanche of fake news on social media regarding the health of citizens during the pandemic has prompted digital platforms to launch an assault on disinformation to stop the viral spread of fake material. However, these efforts to combat the flow of misinformation were clearly not enough. In May, the UN launched a global campaign to raise awareness of the risks of misinformation about COVID-19 - Verified [58] to create and consolidate a cadre of "digital first responders" who will share compelling, clear and accurate information to raise risk awareness misinformation. In 2019, Facebook launched a new "tagging" tool that allows Instagram users to tag posts that they believe contain fake news. It may be a good idea to bring in influential social media bloggers to raise awareness and educate their administrators and moderators in the fight against false news. It should not be forgotten that successful initiatives can be replicated. One example is Wa FM, an internet radio station created in March 2020 to combat fake news about COVID-19 in Côte d'Ivoire, which is broadcast primarily through the WhatsApp messaging system to educate and raise awareness. [59].
The digital analysis division of the Institute for Strategic Dialogue (ISD) with global offices in Washington, Berlin, Beirut, Amman, Nairobi and Paris [60] analyzes the unfolding "infodemic" surrounding COVID-19 and comments on emerging trends and challenges. This includes working with well-known media around the world on targeted investigations. Specifically, ISD monitors key issues arising from the crisis, including: extremist groups that, based on the fears and grievances of the population that arise in societies during the COVID-19 pandemic, offer violent solutions; populist authoritarian and national political groups engaged in political manipulation during the COVID-19 crisis to popularize discord; groups that spread the concept of "us and them" to target vulnerable groups through anti-Semitic, anti-Muslim, anti-immigrant and sectarian rhetoric. ISD is creating a wide information ecosystem of COVID-19, including the use of inaccurate coordinated information campaigns by state and non-state actors to distort or disrupt public information about the virus through online platforms. [61]
Scientists have worked together to uncover a wide range of misinformation related to COVID-19 and vaccines, from conspiracy theories that the pandemic was designed to control society or increase hospital profits, to claims that vaccines are dangerous and unnecessary. In the April issue of Nature, Jeff Tollefson in his publication [62] outlined a new front in the battle against disinformation. Twitter accounts that have repeatedly spread false information about COVID-19 vaccines will be blocked or already blocked.
The Virality Project [63] research consortium, which aims to support real-time information exchange between the research community, public health officials, government agencies, civil society organizations and social media platforms, has expanded its strategies pioneered during the elections to track how Twitter and Facebook are fighting vaccine disinformation.
An information partnership consisting of analysts from leading institutions Stanford Internet Observatory [64], University of Washington's Center for an Informed Public [65], New York University's Center for Social Media and Politics [66] and Tandon School of Engineering, Graphika [67] and The National Conference on Citizenship [68] has focused on analyzing disinformation in the social media landscape. The weekly briefings have summarized key expositions of vaccine misinformation on the Internet. While the briefings are not exhaustive, weekly critical trends in the vaccine debate are highlighted based on engagement, novelty, diffusion and stakeholder demands [69, 70, 71]. Thus, according to the consolidated report [72], the joint efforts helped to block or remove up to 35% of violators of Facebook, Instagram, Twitter, TikTok and YouTube.
In addition, WHO emphasizes the critical role of scientists and scientific journals, whose duty is to publish research results widely and in a timely manner, and to strive to communicate research results in a way that the public can understand. Another factor in the context of the COVID-19 pandemic is the exacerbation of problems associated with wasted research, such as weak research questions, inadequate research design, various forms of ineffectiveness in research, and poorly reported results that can contribute to infodemic [73]. This situation underscores the importance of the role of journals in selecting and improving the quality of scientific publications. Reducing the fear of an infectious disease outbreak, and tackling all of the associated infodemias, along with protecting public health, is a challenging but important part of managing public health crises.
Conclusion
As new research on the dissemination of false information on the Internet is conducted and published, traditional theories of public health communication are being revisited, exploring innovative, adaptive and alternative approaches to both disseminating fact-based information and mitigating the impact of disinformation. With the ongoing fight against the COVID-19 pandemic, understanding disinformation mechanisms and countermeasures is one of the most pressing priorities for public health research in modern times.
Depending on the degree of harm, intention, form of distribution, actors involved and their origin, a balanced response from all sectors of society is required to prevent unwanted consequences. In this way, misinformation can be combated through targeted rebuttals, myth debunking, and media literacy initiatives. On the other hand, disinformation must be combated through other means, including actions taken by governments. Internet platforms need to limit coordinated manipulative behavior and increase the transparency of malicious influence operations.
About the authors
Research Institute for Healthcare Organization and Medical Management
Email: PivovarovaOA1@zdrav.mos.ru
ORCID iD: 0000-0003-4234-1869
SPIN-code: 2512-0001

MD, PhD
Russian Federation, 9, Sharikopodshipnikovskaya str., 115088, Moscow
Research Institute for Healthcare Organization and Medical Management
Email: GorbatovSY@zdrav.mos.ru
ORCID iD: 0000-0002-6958-3692
SPIN-code: 6568-6654
Russian Federation, 9, Sharikopodshipnikovskaya str., 115088, Moscow
Research Institute for Healthcare Organization and Medical Management
Email: KorotkovaEO@zdrav.mos.ru
ORCID iD: 0000-0001-5473-4796
SPIN-code: 6515-7560
Russian Federation, 9, Sharikopodshipnikovskaya str., 115088, Moscow
Research Institute for Healthcare Organization and Medical Management
Author for correspondence.
Email: nnkamin@gmail.com
ORCID iD: 0000-0002-0925-5822
SPIN-code: 2031-6825

MD, PhD
Russian Federation, 9 Sharikopodshipnikovskaya, 115088, Moscow
References
Murphy MDr. Google will see you now: Search giant wants to cash in on your medical queries [Internet]. The Telegraph [published 2019 March 10]. Available from: https://www.telegraph. co.uk/technology/2019/03/10/google-sifting-one-billion-healthquestions-day (accessed: 10.05.2021).
Ramaswami P. A remedy for your health-related questions: Health info in the Knowledge Graph [Internet]. Google Off. Blog. 2015 Feb 10. Available from: https://blog.google/products/search/ health-info-knowledge-graph (accessed: 10.05.2021).
McKernon E. Fake News and the Public [Internet]. Harper's Magazine [published 1925 October]. Available from: https://harpers. org/archive/1925/10/fake-news-and-the-public/ (accessed: 10.05.2021).
Swire-Thompson B, Lazer D. Public Health and Online Misinformation: Challenges and Recommendations. Ann Rev Public Health. 2020;41:1:433–451. doi: https://doi.org/10.1146/annurev-publhealth-040119-094127
Schnirring L. Study shows high price tag for measles outbreak response. Center for Infectious Disease and Research Policy [Internet]. Web site [published 2018 July 30]. Available from: http:// www.cidrap.umn.edu/news-perspective/2018/07/study-showshigh-price-tag-measles-outbreak-response (accessed: 10.05.2021).
World Economic Forum World Economic Forum – Global Risks 2013 Eighth Edition. [Internet]. Global Risks 2013 [published 2018 June 9]. Available from: http://wef.ch/GJKqei Google Scholar (accessed: 10.05.2021).
Zarocostas J. How to fight an infodemic. Lancet. 2020;395:676. doi: https://doi.org/10.1016/S0140-6736(20)30461-X
Chou W-YS, Gaysynsky A, Cappella JN. Where We Go from Here: Health Misinformation on Social Media. A J Public Health. 2020;110(Suppl 3):S273–S275. doi: https://doi.org/10.2105/AJPH.2020.305905
Norman CD, Skinner HA. eHealth literacy: essential skills for consumer health in a networked world. J Med Internet Res. 2006;8(2):e9. doi: https://doi.org/10.2196/jmir.8.2.e9
Neter E, Brainin E. Association between health literacy, eHealth literacy, and health outcomes among patients with long-term conditions: A systematic review. European Psychologist. 2019;24(1):68–81. doi: https://doi.org/10.1027/1016-9040/a000350
Berkman ND, Sheridan SL, Donahue KE, et al. Health literacy interventions and outcomes: An updated systematic review. Evid Rep Technol Assess (Full Rep). 2011;(199):1–941.
The anti-vaccination movement, Measles and Rubella Initiative; History of Anti-Vaccination Movements [Internet]. The College of Physicians of Philadelphia [published 2018 January 10]. Available from: https://measlesrubellainitiative.org/anti-vaccination-movement/
Eastwood D, Meschi M, Kanabar R. When Fake News Causes Real Suffering [Internet] FTI Journal [published October 2020]. Available from: https://www.fticonsulting.com/insights/fti-journal/ covid-19-when-fake-news-causes-real-suffering
Wakefield AJ, Murch SH, Anthony A, et al. RETRACTED: Ileallymphoid-nodular hyperplasia, non-specific colitis, and pervasive developmental disorder in children. Lancet. 1998;351(9103):637– 641. doi: https://doi.org/10.1016/S0140-6736(97)11096-0
Datta SS, O'Connor PM, Jankovic D, et al. Butler Progress and challenges in measles and rubella elimination in S. the WHO European Region. Vaccine. 2017;36(36):5408–5415. doi: https://doi.org/10.1016/j.vaccine.2017.06.042
Filia A, Bella A, Manso MD, et al. Ongoing outbreak with well over 4,000 measles cases in Italy from January to end August 2017 — what is making elimination so difficult? Euro Surveill. 2017;22(37):30614. doi: https://doi.org/10.2807/1560-7917.ES.2017.22.37.30614
WHO. European Region loses ground in effort to eliminate measles [Internet]. Press Release [published 2019 Aug 29]. Available from: https://www.euro.who.int/en/media-centre/sections/press-releases/2019/european-region-loses-ground-in-effort-to-eliminatemeasles
Faye SL. L' "exceptionnalitе" d'Ebola et les "rеticences" populaires en Guinеe-Conakry. Rеflexions а partir d'une approche d'anthropologie symеtrique. Anthropologie and Sante. 2015;11. doi: https://doi.org/10.4000/anthropologiesante.1796
International Telecommunications Union/UNESCO [Internet]. 2017. The state of broadband 2017: Broadband catalyzing sustainable development [published 2017 Aug 01]. Available from: https://www. itu.int/dms_pub/itu-s/opb/pol/S-POL-BROADBAND.18-2017PDF-E.pdf (accessed: 07.04.2020).
Drame D. The health crisis: Fertile ground for disinformation. UNESCO Courier. 2020;3:24–26. doi: https://doi.org/10.18356/6bc7f05a-en
Hollowood E, Mostrous A. Fake news in the time of C-19. 2020 [Internet]. Available at: https://members.tortoisemedia. com/2020/03/23/the-infodemic-fake-news-coronavirus/content. html (аccessed: 10.04.2020).
Zarocostas J.How tofight aninfodemic. Lancet. 2020;395(10225):676. doi: https://doi.org/10.1016/S0140-6736(20)30461-X
Organizacao Pan-Americana da Saude — OPAS. Organizacao Mundial da Saude — OMS. Repositorio Institucional para Troca de Informacoes — Iris. Fichas Informativas COVID-19: entenda a infodemia e a desinformacao na luta contra a COVID-19 [Internet]. Brasilia: Organizacao Pan-Americana da Saude; 2020. Available from: https://iris.paho.org/handle/10665.2/52054?localeattribute=pt (аccessed: 12.05.2020).
Larson HJ. The biggest pandemic risk? Viral misinformation. Nature. 2018;562(7726):309–310. doi: https://doi.org/10.1038/d41586-018-07034-4
Larson HJ, De Figueiredo A, Xiahong Z, et al. The state of vaccine confidence 2016: Global insights through a 67-country survey. EBioMedicine. 2016;12:295–301. doi: https://doi.org/10.1016/j.ebiom.2016.08.042
Larson HJ, Hartigan-Go K, de Figueiredo A. Vaccine confidence plummets in the Philippines following dengue vaccine scare: Why it matters to pandemic preparedness. Hum Vaccines Immunother. 2019;15(3):625–627. doi: https://doi.org/10.1080/21645515.2018.1522468
Lewandowsky S, Ecker UK, Seifert CM, et al. Misinformation and its correction: Continued influence and successful debiasing. Psychol Sci Public Interest. 2012;13(3):106–131. doi: https://doi.org/10.1177/1529100612451018
Lazer DM, Baum MA, Benkler Y, et al. The science of fake news. Science. 2018;359(6380):1094–1096. doi: https://doi.org/10.1126/science.aao2998
Del Vicario M, Bessi A, Zollo F, et al. The spreading of misinformation online. Proc Natl Acad Sci USA. 2016;113(3):554–559. doi: https://doi.org/10.1073/pnas.1517441113
Pulido CM, Villarejo-Carballido B, Redondo-Sama G, Gomez A. COVID-19 infodemic: More retweets for science-based information on coronavirus than for false information. Int Sociol. 2020;35(4):377– 392. doi: https://doi.org/10.1177/0268580920914755
Munich Security Report 2021 [Internet]. Available from: https:// securityconference.org/en/
The Lancet Infectious Diseases. The COVID-19 infodemic. Lancet Infect Dis. 2020;20(8):875. doi: https://doi.org/10.1016/S1473-3099(20)30565-X
Shigemura J, Ursano RJ, Morganstein JC, et al. Public responses to the novel 2019 Coronavirus (2019-nCoV) in Japan: Mental health consequences and target populations. Psychiatry Clin Neurosci. 2020:74(4):281–282. doi: https://doi.org/10.1111/pcn.12988
Feyissa GT, Lockwood C, Woldie M, Munn Z. Reducing HIVrelated stigma and discrimination in healthcare settings: A systematic review of quantitative evidence. PLoS One. 2019;14(1):e0211298. doi: https://doi.org/10.1371/journal.pone.0211298
Jolley D, Jenny P. Pylons ablaze: Examining the role of 5G COVID-19 conspiracy beliefs and support for violence. British J Soc Psyc. 2020;59:628–640. doi: https://doi.org/10.1111/bjso.12394
Shokoohi M, Nasiri N, Sharifi H, et al. A syndemic of COVID-19 and methanol poisoning in Iran: Time for Iran to consider alcohol use as a public health challenge? Alcohol. 2020;87:25–27. doi: https://doi.org/10.1016/j.alcohol.2020.05.006
COVID-19 could kill millions in Africa without immediate action: UN chief [Internet]. Available from: https://www. rfi.fr/en/international/20200328-covid-19-could-kill-millions-inafrica-without-immediate-action-help-wealthy-nations-un-chiefguterres-coronavirus (accessed: 28.03.2020).
Zarocostas J.How tofight aninfodemic. Lancet. 2020;395(10225):676. doi: https://doi.org/10.1016/S0140-6736(20)30461-X
World Health Organization — WHO. 1st WHO Infodemiology Conference [Internet]. Geneva: World Health Organization; 2020. Available from: https://www.who.int/news-room/events/ detail/2020/06/30/default-calendar/1st-who-infodemiology-conference (accessed: 03.08 2020).
Eysenbach G. Infodemiology: The epidemiology of (mis)information. Am J Med [Internet]. 2002;113(9):763–765. Available from: https:// doi.org/10.1016/S0002-9343(02)01473-0 (accessed: 03.08 2020).
Eysenbach G. How to Fight an Infodemic: The Four Pillars of Infodemic Management. J Med Int Research. 2020;22(6):e21820. doi: https://doi.org/10.2196/21820
Joint statement of the Members of the European Council [Internet]. 26 March 2020. Available from: https://www.consilium.europa.eu/ media/43076/26-vc-euco-statement-en.pdf
Action Plan against Disinformation European Commission contribution to the European Council [Internet]. 5 December 2018. Available from: https://ec.europa.eu/info/sites/default/files/eucommunication-disinformation-euco-05122018_en.pdf
Action Plan against Disinformation (JOIN-2018, 36 final of 5 December 2018).
Council conclusions on complementary efforts to enhance resilience and counter hybrid threats. (Document 14972/19 of 10 December 2019) Brussels [Internet]. Available from: https://data.consilium. europa.eu/doc/document/ST-14972-2019-INIT/en/pdf
Council Working Party on Information, the Rapid Alert System, the integrated political crisis response (IPCR), the Health Security Committee and the Crisis Communicator's Network. Available from: https:// www.consilium.europa.eu/en/policies/ipcr-response-to-crises/
European Parliament resolution of 17 April 2020 on EU coordinated action to combat the COVID-19 pandemic and its consequences, also calling for EU action against disinformation about COVID-19 (P9_TA-PROV(2020)0054). Available from: https://www.europarl. europa.eu/doceo/document/TA-9-2020-0054_EN.html
"Disinfo Alert" organised in Tiblisi in 2019. Available from: https:// euvsdisinfo.eu/georgia/
Joint Communication to the European Parliament, the Council, the European Economic and Social Committee and the Committee of the Regions "Communication on the Global EU response to COVID-19" (JOIN/2020/11 final). Available from: https://eur-lex. europa.eu/legal-content/EN/TXT/?uri=CELEX%3A52020JC0011
Code of Practice on Disinformation [Internet]. Posted on 28.05.2021. Available from: https://erga-online.eu
European Digital Media Observatory (EDMO) [Internet]. Available from: https://edmo.eu/
Council of Europe's Platform for the Protection of Journalism and Safety of Journalists and EU co-funded platform on mapping media. Available from: https://mappingmediafreedom.org/
Coronavirus: following Commission's call, platforms remove millions of misleading ads [Internet]. Press release. Brussels, 26 May 2020. Available from: https://ec.europa.eu/commission/presscorner/detail/en/ip_20_938
Sell TK, Hosangadi D, Smith E, et al. National Priorities to Combat Misinformation and Disinformation for COVID-19 and Future Public Health Threats: A Call for a National Strategy. Baltimore, MD: Johns Hopkins Center for Health Security; 2021. Available from: https://www.centerforhealthsecurity.org/our-work/pubs_ archive/pubs-pdfs/2021/210322-misinformation.pdf
Addressing Health Misinformation with Health Literacy Strategies [Internet]. 2020. Available from: https://www.nap.edu/catalog/26021/addressing-health-misinformation-with-health-literacystrategies-proceedings-of-a
Meedan's Digital Health Lab [Internet]. Available from: https:// meedan.com/digital-health-lab
Africa Check sorts fact from fiction [Internet]. Available from: https://africacheck.org/
Guterres A. Good communication saves lives [Internet]. Available from: https://www.un.org/en/coronavirus/good-communication-saves-lives
Cоte d'Ivoire: WA-Fm, la webradio qui lutte contre la désinformation sur WhatsApp [Internet]. Publie le: 10.04.2020. Available from: https://www.rfi.fr/fr/afrique/20200410-c%C3%B4te-d-ivoire-wafm-webradio-contre-d%C3%A9sinformation-whatsapp
ISD's Global Reach [Internet]. Available from: https://www.isdglobal.org/isd-locations/
Information Manipulations around COVID-19: France under Attack [Internet]. July 2020. Available from: https://www.isdglobal. org/isd-publications/information-manipulations-around-covid19-france-under-attack/
Tollefson J. The race to curb the spread of COVID vaccine disinformation. Nature. 2021. doi: https://doi.org/10.1038/d41586-02100997-x
Virality Project [Internet]. Available from: https://www.viralityproject.org/
Stanford Internet Observatory [Internet]. Available from: https:// cyber.fsi.stanford.edu/io
Center for an informed public [Internet]. Available from: https:// www.cip.uw.edu/
NYU's Center for Social Media and Politics [Internet]. Available from: https://csmapnyu.org/
Grafika [Internet]. March 9, 2021. Available from: https://graphika. com/
National Conference on Citizenship 2020 Report [Internet]. Available from: https://ncoc.org/
Virality Project Weekly Briefing 20 [Internet]. May 5, 2021 — May 11, 2021. Available from: https://static1.squarespace.com/static/60 025974 f 9f 7920 e6b 40885 b/t/609 adc9acb2fec 031b20 ecdc/1620761757765/ Virality+Project+0511+Weekly+Briefing++%281%29.pdf
Virality Project Weekly Briefing 19 [Internet]. April 28, 2021 — May 4, 2021. Available from: https://static1.squarespace.com/ static/60025974f9f7920e6b40885b/t/6091ad899bf18d23f03e5 ad0/1620159887487/Virality+Project+-+0504+Weekly+Briefing. pdf
Virality Project Weekly Briefing 18 [Internet]. April 20, 2021 — April 27, 2021. Available from: https://static1. squarespace.com/static/60025974f9f7920e6b40885b/t/6088 585da1fcd1212a0d480a/1619548262027/Virality+Project+0427+Weekly+Briefing.pdf
The Long Fuse: Misinformation and the 2020 Election [Internet]. Stanford Digital Repository. March 3, 2021. Available from: https:// stacks.stanford.edu/file/druid:tr171zs0069/EIP-Final-Report.pdf
Glasziou PP, Sanders S, Hoffmann T. Waste in COVID-19 research. BMJ [Internet]. 2020;369:m1847. Available from: https://doi.org/10.1136/bmj.m1847
Supplementary files
There are no supplementary files to display.