Features Contact with the Doctor and Satisfaction with the Quality of Care for Patients Hospitalized with COVID-19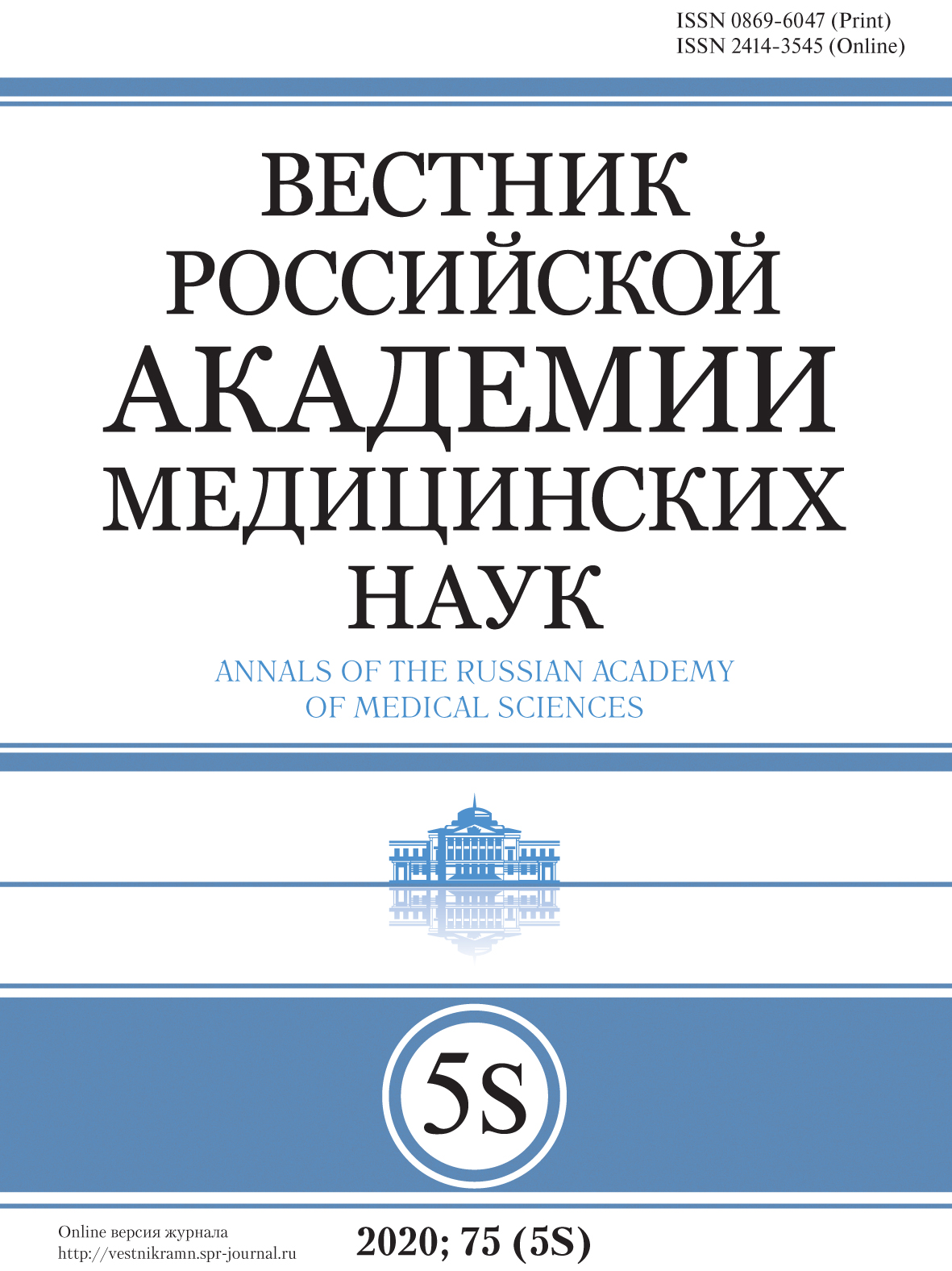 Full Text

Open Access

Access granted

Subscription or Fee Access
Abstract
Background. The number of hospitalized patients diagnosed with coronavirus infection in March–May 2020 increased in almost all countries. Of course, such a pandemic has become a challenge for the entire health care system. In the current conditions, maintaining high standards of quality of medical care, establishing contact between specialists and the patient is a separate difficult task; at the same time, it is precisely the contact with specialists and the subjectively perceived quality of care that plays an important role in establishing compliance, and, therefore, in the success of patient treatment. Our research is devoted to the search for ways to solve this problem.
Aims — to study the features of the emotional state of patients hospitalized for COVID-19 and describe the contribution of these features to interaction in the doctor-patient dyad and satisfaction with the medical care received.
Methods. The study involved 127 people hospitalized with a confirmed diagnosis of COVID-19. The research methods used: 1) a questionnaire developed by the authors, which included socio-demographic data and a block of questions about interaction with a doctor and medical personnel; 2) the Russian-language version of the Beck Depression Inventory; 3) Russian-language version of the GAD-7 anxiety questionnaire.
Results. 25.4% of participants have pronounced signs of anxiety, 24.13% — signs of depression; 54% of patients indicate that the help they receive in the framework of hospitalization is sufficient; 7% speak of the need for support from a psychologist. Formulated information about what is happening with the patient is the key factor in contact with a doctor (for 62.9%), and a visible improvement in well-being is important only for 43.4%. The presence of anxious and depressive symptoms makes a qualitative difference in establishing contact with a doctor and assessing the severity of one's own condition.
Conclusions. Based on the results of the study, in the future, it is possible to formulate various strategies for working with patients showing high rates of depressive and anxious experiences: such strategies should take into account the importance of close contact with the doctor and detailed information for patients. It is also important when building further work to take into account age characteristics (for example, a greater focus on working with a psychologist among the young population group), the time of hospitalization (whether they coincide with the dates traditionally significant in culture) and the gender of patients. It is also important to take into account that in a COVID-19 situation, it is decisive in contact with a doctor to obtain clear and accessible information about the patient's condition and prescriptions made on time, and not a significant improvement in well-being.
Keywords
Full Text

About the authors
I.M. Sechenov First Moscow State Medical University (Sechenov University)
Email: ezenzench@yandex.ru
ORCID iD: 0000-0002-9984-1090
SPIN-code: 9228-2173

PhD in Psychology, Director of the Institute of Psychological and Social Work, Head of the Department of Pedagogy and Medical Psychology
Russian Federation, Moscow
I.M. Sechenov First Moscow State Medical University (Sechenov University)
Author for correspondence.
Email: dashadovbysh@gmail.com
ORCID iD: 0000-0001-8980-3720
SPIN-code: 9347-6571

Senior Lecturer
Russian Federation, 8/2 Trubetskaya str., 119991, Moscow
Research Institute of Health Organization and Medical Management
Email: bonkalotatyanaivanovna@yandex.ru
ORCID iD: 0000-0003-0887-4995
SPIN-code: 6572-7417

PhD in Psychology
Russian Federation, Moscow
References
Salari N, Hosseinian-Far A, Jalali R, et al. Prevalence of stress, anxiety, depression among the general population during the COVID-19 pandemic: a systematic review and meta-analysis. Globalization and Health. 2020;16(1):57. doi: https://doi.org/10.1186/s12992-020-00589-w
Rajkumar RP. COVID-19 and mental health: A review of the existing literature. Asian J Psychiatr. 2020;52:102066. doi: https://doi.org/10.1016/j.ajp.2020.102066
Epstein D, Andrawis W, Lipsky A, et al. Anxiety and Suicidality in a Hospitalized Patient with COVID-19 Infection. Eur J Case Rep Intern Med. 2020;7(5):001651. doi: https://doi.org/10.12890/2020_00165
Xiang Y-T, Yang Y, Li W, et al. Timely mental health care for the 2019 novel coronavirus outbreak is urgently needed. Lancet Psychiatry. 2020;7(3):228–229. doi: https://doi.org/10.1016/s2215-0366(20)30046-8
Renjun G, Ziyun L, Xiwu Y, et al. Psychological intervention on COVID-19: a protocol for systematic review and meta-analysis. Medicine (Baltimore). 2020;99:21:e20335. doi: https://doi.org/10.1097/MD.0000000000020335
Yuan B, Li W, Liu H, et al. Correlation between immune response and self-reported depression during convalescence from COVID-19. Brain, Behavior, and Immunity. 2020;88:39–43. doi: https://doi.org/10.1016/j.bbi.2020.05.062
Wei N, Huang B, Lu S, et al. Efficacy of internet-based integrated intervention on depression and anxiety symptoms in patients with COVID-19. J Zhejiang Univ Sci B. 2020;21(5):400–404. doi: https://doi.org/10.1631/jzus.b2010013
Lew HL, Oh-Park M, Cifu DX. The War on COVID-19 Pandemic: Role of Rehabilitation Professionals and Hospitals. Am J Phys Med Rehabil. 2020;99(7):571–572. doi: https://doi.org/10.1097/phm.0000000000001460
Sheehy LM. Considerations for postacute rehabilitation for survivors of COVID-19. JMIR Public Health Surveill. 2020;6(2):e19462. doi: https://doi.org/10.2196/19462
Herridge MS, Moss M, Hough CL, et al. Recovery and outcomes after the acute respiratory distress syndrome (ARDS) in patients and their family caregivers. Intensive Care Med. 2016;42(5):725–738. doi: https://doi.org/10.1007/s00134-016-4321-8
Morris LS, Schulz RM. Patient compliance-an overview. J Clin Pharm Ther. 1992;17(5):283–295. doi: https://doi.org/10.1111/j.1365-2710.1992.tb01306.x
Тарабина Н.В. Пактикум по психологии посттравматического стрессa. — СПб.: Питер, 2001. [Tarabrina NV. Workshop on the psychology of posttraumatic stress. St. Petersburg: Peter; 2001. (In Russ.)]
Spitzer RL, Kroenke K, Williams JB, Löwe B. A brief measure for assessing generalized anxiety disorder: the GAD-7. Arch Intern Med. 2006;166(10):1092–1097. doi: https://doi.org/10.1001/archinte.166.10.1092
Рубинштейн С.Я. Экспериментальные методики патопсихологии и опыт применения их в клинике. — М.: Апрель Пресс, 2004. — 224 с. [Rubinshtejn SYа. Eksperimental'nye metodiki patopsihologii i opyt primeneniya ih v klinike. Moscow: Aprel' Press; 2004. 224 p. (In Russ.)]
Cavanagh A, Wilson CJ, Kavanagh DJ, Caputi P. Differences in the Expression of Symptoms in Men versus Women with Depression. Harv Rev Psychiatry. 2017;25(1):29–38. doi: https://doi.org/10.1097/hrp.0000000000000128
Racine M, Tousignant-Laflamme Y, Kloda LA, et al. A systematic literature review of 10 years of research on sex/gender and pain perception. Part 2: Do biopsychosocial factors alter pain sensitivity differently in women and men? Pain. 2012;153(3):619–635. doi: https://doi.org/10.1016/j.pain.2011.11.026